New Collection
Manolo Blahnik for BIRKENSTOCK - Second Release
Manolo Blahnik and BIRKENSTOCK returns for an exciting second instalment of their sell-out collaboration. The collection once again explores the house's shared values of extraordinary craftsmanship, coupled with the perfect balance of elegance and ease.
Always innovating, Manolo first presented barely-there PVC styles in the early 1970s. This long fascination with lightness led him to design versatile see-through editions of the classic BIRKENSTOCK Arizona sandal.
"I have always been obsessed with lightness and structure in both a tactile and aesthetic sense. I have explored those cornerstones in my shoes since the early 1970s and I'm thrilled to now be applying this craftsmanship to BIRKENSTOCK." - Manolo Blahnik
The timeless house motif of polka dots is reminiscent of Manolo's home country, holding special relevance as the quintessential Spanish print featured on the bata de cola, the long trailing dress of flamenco. In homage to this, Manolo covered the BIRKENSTOCK Boston and Arizona in contrasting black and white polka dots in supple leather and tactile calf hair.
"BIRKENSTOCK share both brand and core design values much like our own and it has been a joy to bring this to life in the new Manolo Blahnik for BIRKENSTOCK collection.
Timeless, high-quality designs, crafted to be treasured and enjoyed is what we set out to create and I am delighted with the outcome." - Kristina Blahnik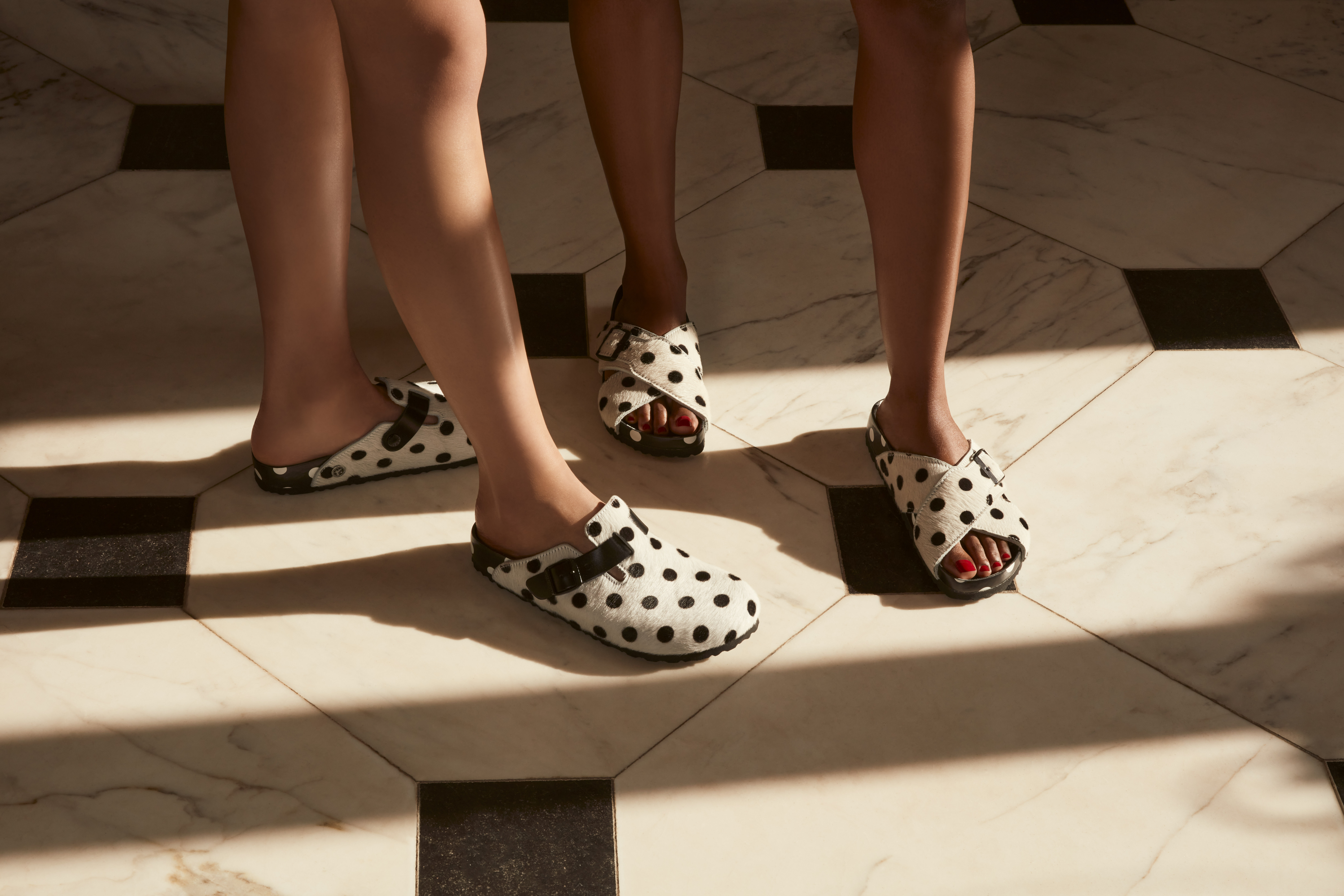 The Manolo Blahnik for BIRKENSTOCK collaboration has now sold out.