New Collection
Manolo Blahnik for Birkenstock
Introducing the Manolo Blahnik for BIRKENSTOCK capsule collection. Based on the houses' shared mastery of craftmanship and creativity, the collection combines the signature glamour of Manolo Blahnik with the renowned comfort of BIRKENSTOCK.
"Birkenstocks have been in my wardrobe since the very beginning of time - I have loved and worn mine for many years. I am thrilled that we have been able to collaborate, fusing the Manolo Blahnik aesthetic with the everyday comfort of Birkenstocks, it is wonderful!" - Manolo Blahnik
This limited-edition collection comprises of reimagined ARIZONA and BOSTON styles. Manolo's spin on these classic BIRKENSTOCK styles comes first in the form of sumptuous jewel-tone velvets. The fuchsia and blue ARIZONA are finished with tonal microfibre French piping and the BOSTON with tonal leather French piping.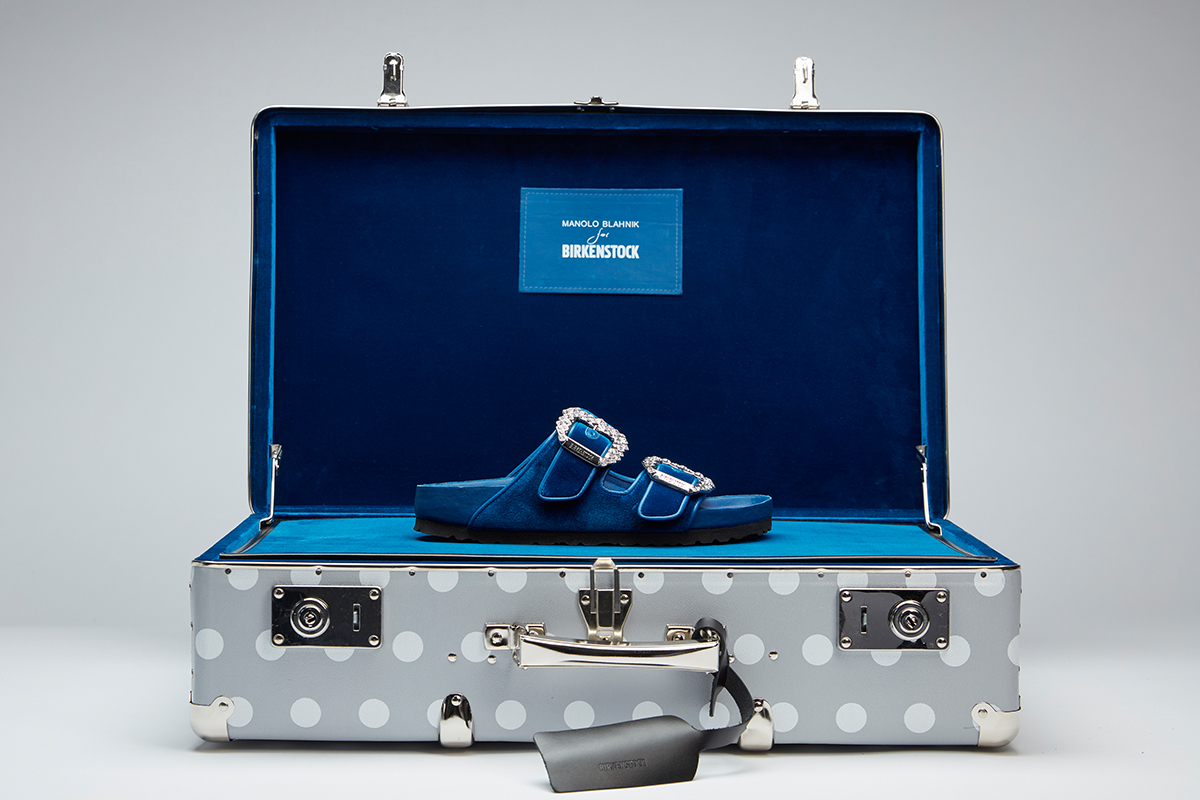 The ARIZONA and BOSTON have also been developed in the smoothest black calf leather. To finish, all styles in the collection are adorned with iterations of Manolo's iconic sparkling square buckles.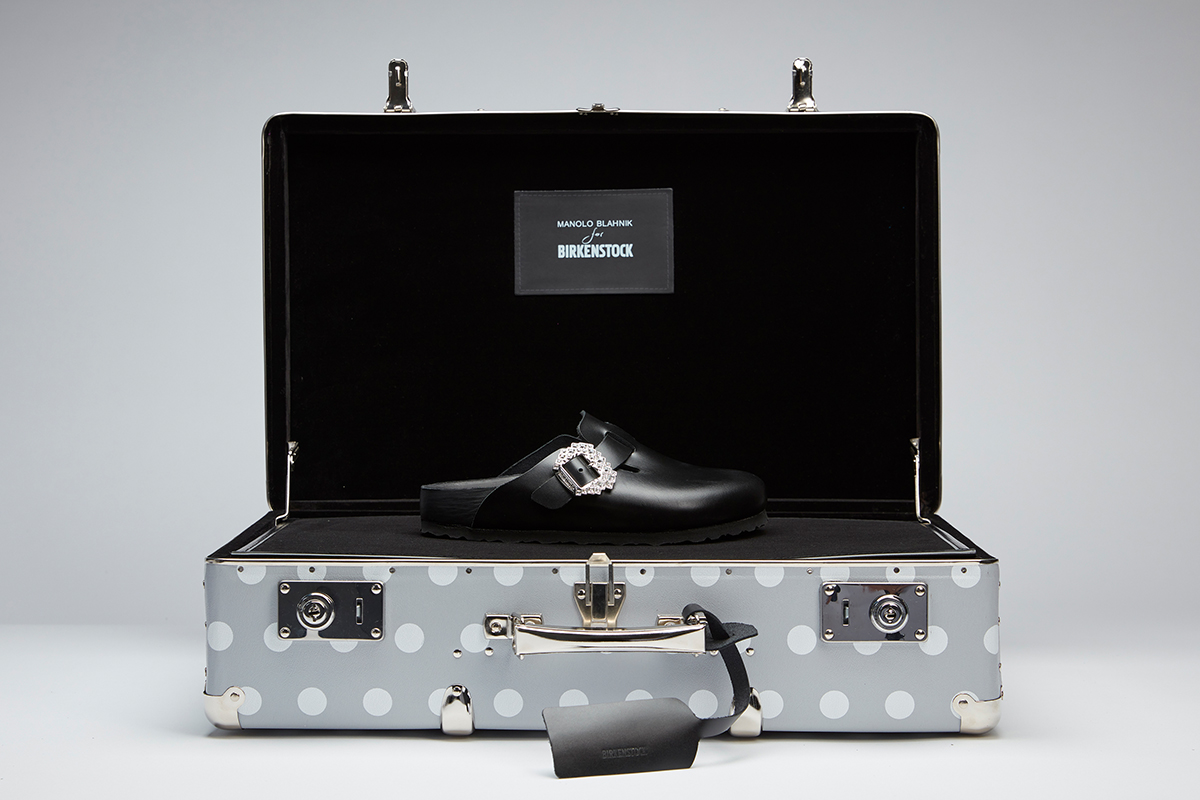 "Birkenstock share both brand and core design values much like our own and it has been a joy to bring this to life in the new Manolo Blahnik for Birkenstock collection. Timeless, high-quality designs, crafted to be treasured and enjoyed is what we set out to create and I am delighted with the outcome." - Kristina Blahnik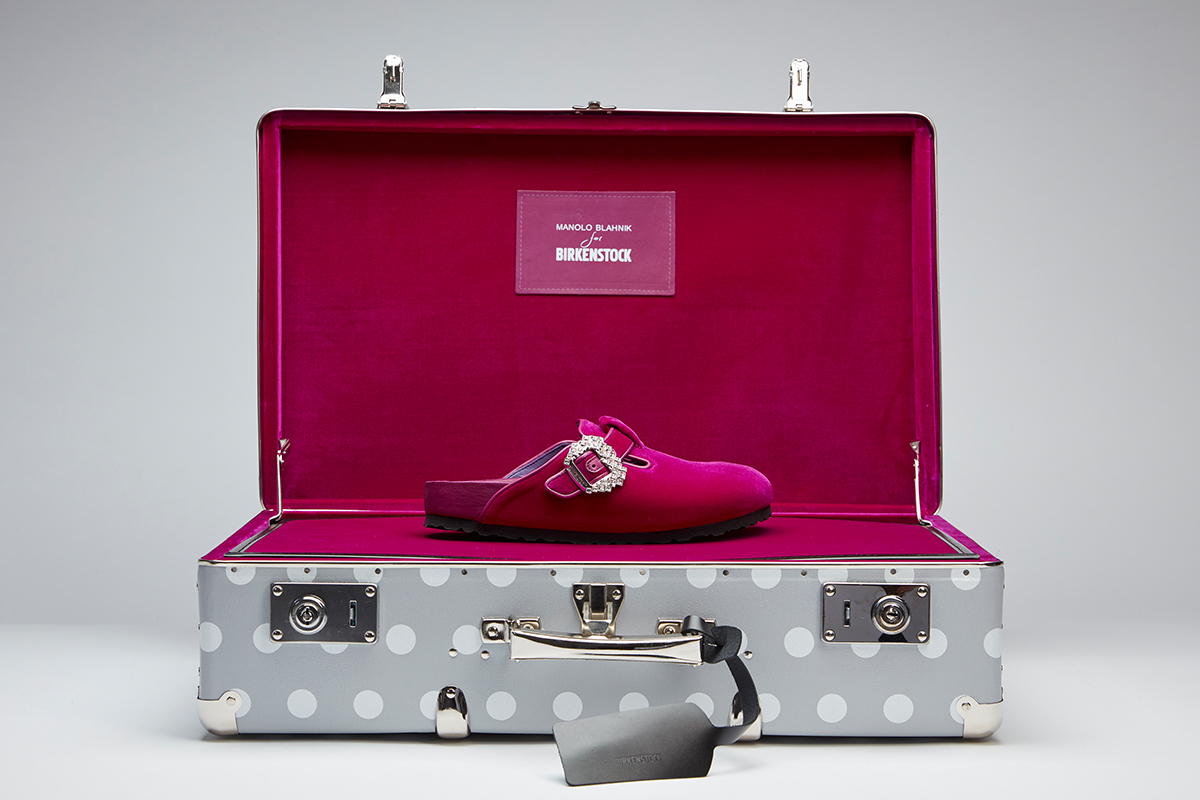 The collaboration originated from the BIRKENSTOCK Personality Campaign, a series which portrays the subjects in their own environment wearing BIRKENSTOCKS from their own wardrobe. Manolo Blahnik and Kristina Blahnik were captured by Jack Davison for the Spring / Summer 2020 campaign and the relationship blossomed from there into this remarkable collaboration.
The Manolo Blahnik for BIRKENSTOCK collaboration has now sold out.