New store opening
Introducing the New Flagship Store in Doha
We are pleased to announce the opening of our brand-new store in Doha, Qatar on 15th April 2022. The second flagship store in Doha is located in the exclusive luxury wing of the new multifaceted, Place Vendome in Lusail City.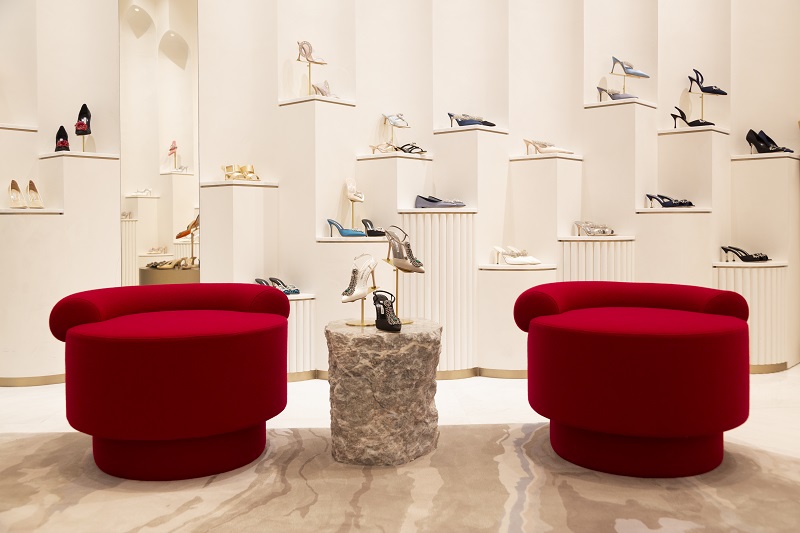 For each of his 21 flagship boutiques, Manolo takes into consideration the local architecture and natural landscapes to envisage a unique new space. The new boutique in Doha showcases vertical prisms that rise from the floor and fall from the ceiling, interlacing and overlapping to resemble stalactite rock formations. The shop interior references intricate geometric muqarnas, an ornamented vaulting signature to Islamic architecture.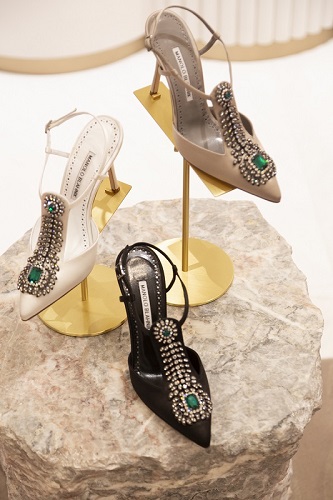 The collections are housed in stark white plaster structures, creating a canvas for a vibrant, kaleidoscopic display. The arched silhouettes are complemented by the curved sofas and lounge chairs upholstered in hues of cherry, fuchsia and maroon. The softness is offset by strong stone displays, polished marble detailing and a bespoke rug patterned with beautiful cut stone.
Visit the new boutique at Place Vendome, Gate 5 Faubourg. Lusail City, Doha. View opening hours and contact details here.