SMILE

Manolo Blahnik has always appreciated fine craftsmanship and utter timelessness in every form, from elegant footwear to classic cocktails. As part of our Smile initiative, discover his favourite custom cocktail recipes here and share on Instagram using #ManoloBlahnikSmiles.
---
BLACK FOREST MARTINI
A dessert cocktail well-suited to Manolo's insatiable sweet tooth.
2 oz Vodka
½ oz Chocolate Liqueur
½ oz Crème de Cacao
2 tsp Luxardo Cherry Juice
½ oz Heavy Cream
Chocolate Shavings
Add the vodka, chocolate liqueur, crème de cacao and cherry juice to a cocktail shaker with ice. Shake for 30 seconds then strain into a coupe glass. Top with freshly whipped cream and chocolate shavings.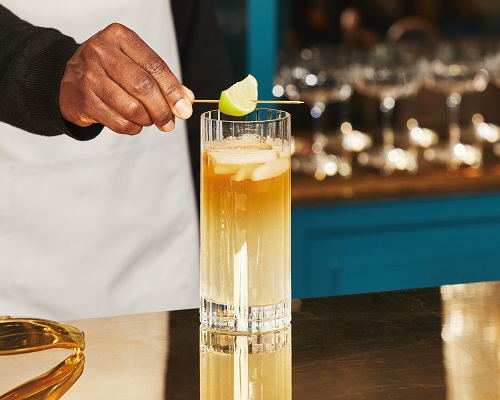 OH SO MANOLO
A decadent drink created to celebrate the Blahnik Bar inside Manolo Blahnik's Manhattan flagship boutique on Madison Avenue.
2 oz Wilde Irish Gin
1 oz Peach Nectar
¾ oz Lavender Syrup
¾ oz Lemon Juice
Toasted Almond Essence
Add the gin, peach nectar, lavender syrup and lemon juice to a cocktail shaker with ice. Shake vigorously for 10 seconds then strain into a chilled coupe class. Spritz the cocktail with toasted almond essence.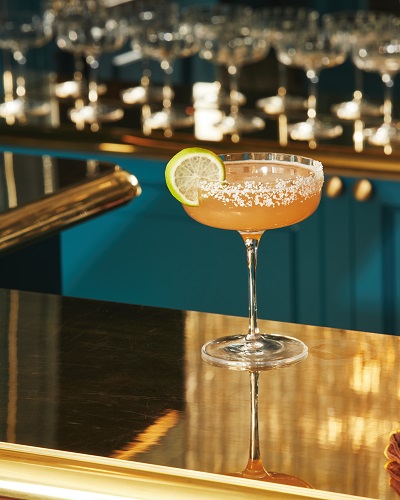 SWEET ELDERFLOWER SPRITZ
A refreshing zero-proof cocktail with the perfect balance of sweet and tart.
2 oz Château del ISH Sparkling White
¾ oz Elderflower Syrup
¾ oz Lime Juice
Mint Leaves
Combine the elderflower syrup with lime juice and stir for 30 seconds. Pour over ice. Add a few mint leaves and top with the sparkling white.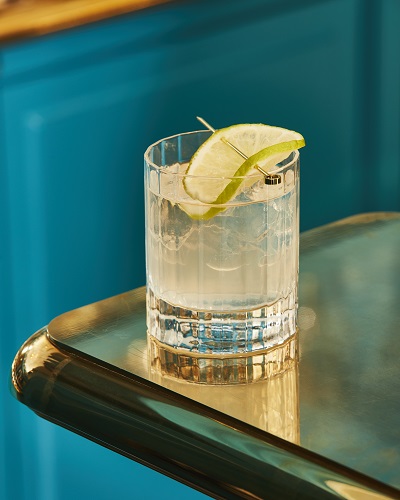 KRISTINA'S NO-GRONI
A zero-proof take on one of Kristina Blahnik's favourite cocktails.
1 oz Wilfred's Bittersweet Aperitif
1 oz Harmony Alpine Digestif
1 oz GinISH
Add all three ingredients to a mixing glass with ice and stir for 30 seconds. Strain into a chilled lowball glass. Twist a piece of orange peel over the drink then top it as a garnish.