Womens Collection
Introducing the Winter 2019 Collection
Introducing the Winter 2019 Collection where Manolo pays tribute to friends and icons as well as artistic references close to his heart.
A major influence this season is Studio 54, New York's most fashionable hangout in the 1970s. In particular, Manolo looks to his friend Bianca Jagger whose style was renowned for blurring the line between femininity and masculinity. Manolo focuses on her bold outfits of bandeau tops which he translates on strappy leather sandals and mules. Strong and seductive, the collection is ideal for dancing the night away.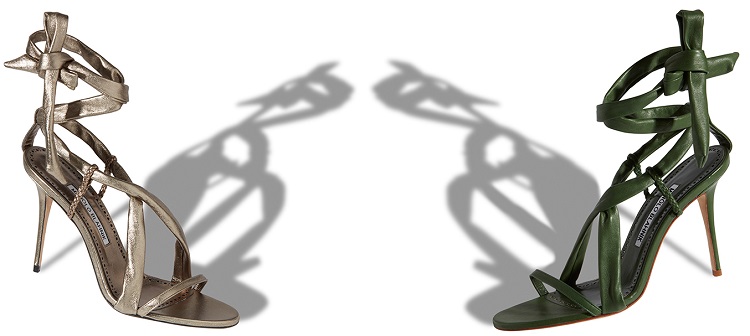 Turning to architecture, Manolo looks to Walter Gropius's influential art school of Bauhaus, founded in 1919. The Bauhaus movement's central mission was to re-establish the connection between fine art and functionality, putting life and soul back into ordinary objects. It's not dissimilar to Manolo's own ethos, where every shoe is created as an art piece. This season he focuses on the clean, structured lines of the Bauhaus movement and incorporates these ideas onto a series of shoes with symmetrical, monochrome lines.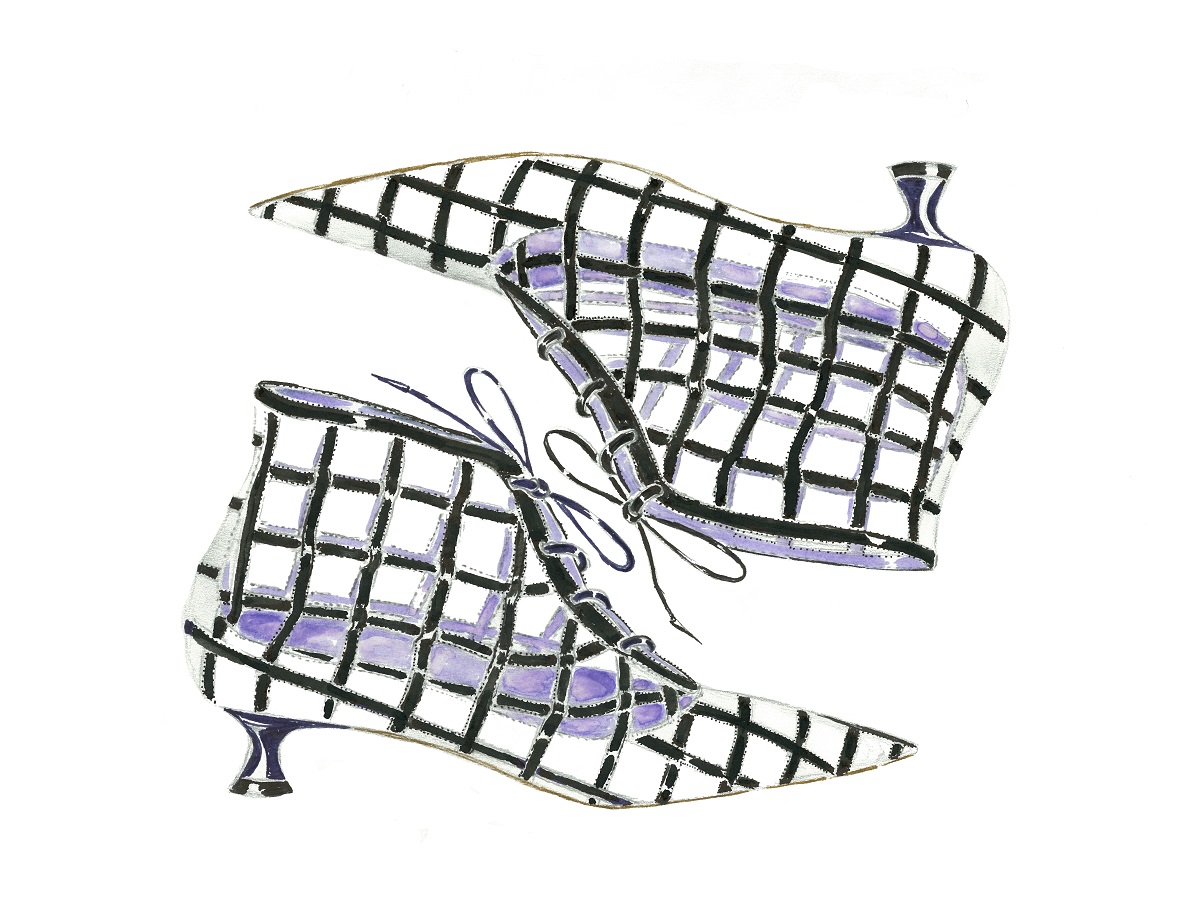 Manolo's artistic inspirations often circle back to Henry Moore, the English sculptor whose themes revolve around natural forms and the human body. For Winter 2019 Manolo looks to Moore's use of colour in his paintings from the 1960s. Moore's painting 'Multicoloured Reclining Figures' provides Manolo with a bold spectrum which he reflects in a series of new booted mules with contrasting oversized circle details.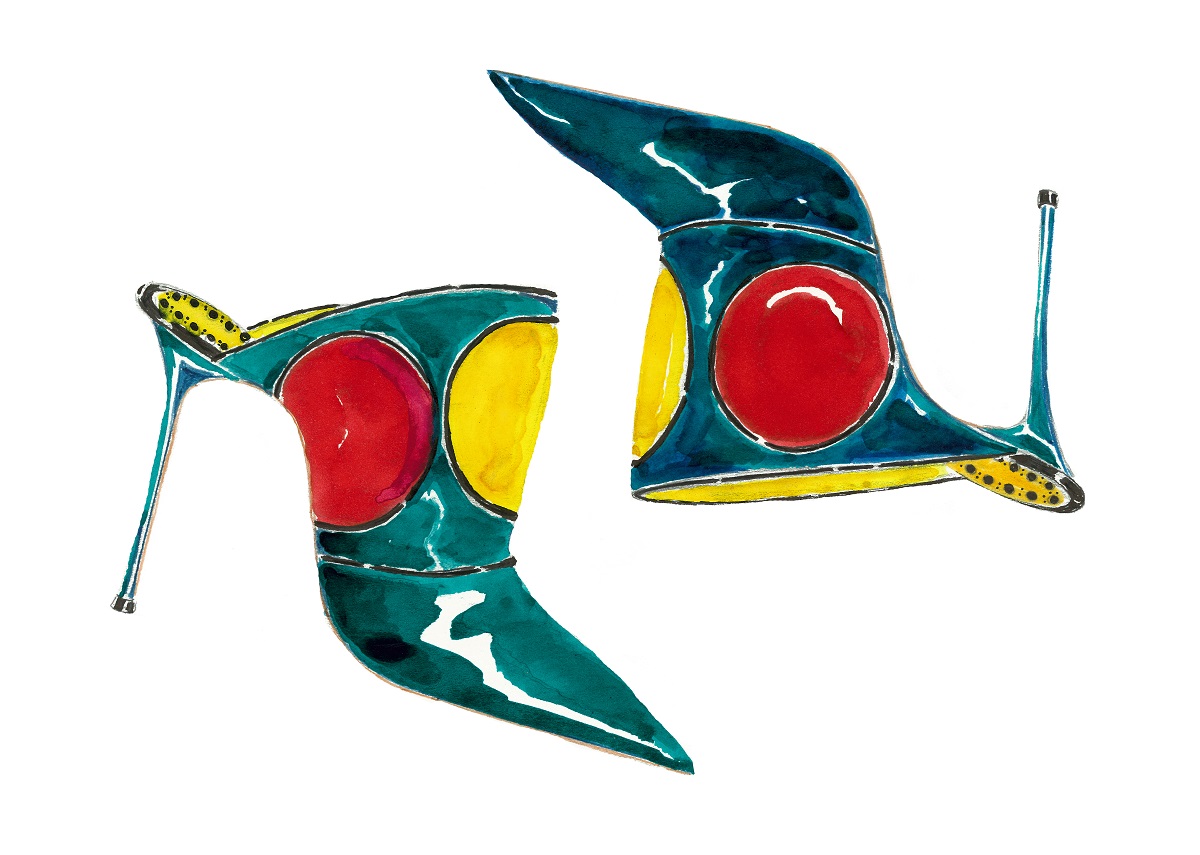 Embellishments are inextricably linked to Manolo's collections. A brand new buckle is inaugurated into Manolo's assortment of seasonal styles and for this Winter collection he includes an unearthly meteor-like embellishment. Celestial, multicoloured diamantes are clustered together in an orb, adorning satins resembling the colours of the Aroura Borealis: chartreuse green and crimson red.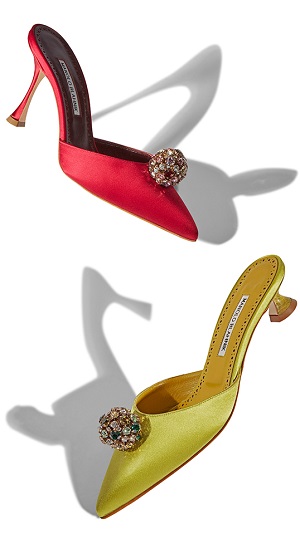 View the Winter 2019 collection here.