Womens Collection
Introducing the Autumn 2021 Collection
Manolo Blahnik drew inspiration for the Autumn '21 collection from art and artisans, characters and cultures, heritage and history. Sensual silhouettes and hushed tones, seen through his signature whimsical lens, make for must-have styles that will stand every test of time.
Manolo is endlessly inspired by art and artisans across different mediums. This season he studied photographer Willy Maywald, interpreting the artful black and white images he created for Dior into sweeping graphic lines on the Waldaya and Antigona. Matisse also provided a spark of inspiration with Manolo, echoing the French artist's expressive lines and intense colours on the Pangol and Pangomu.
Once again Manolo was drawn to the bold fashion illustrations of Antonio Lopez, looking to the swooshing lines and dynamic poses to create Pezola and Plutaka. He also looks to sculptor Henry Moore who, like Manolo, began his creative process by drawing. It was the organic shapes and primary colours seen in one of these original lithographs which led to this seasons curvaceous Buta and Chastora.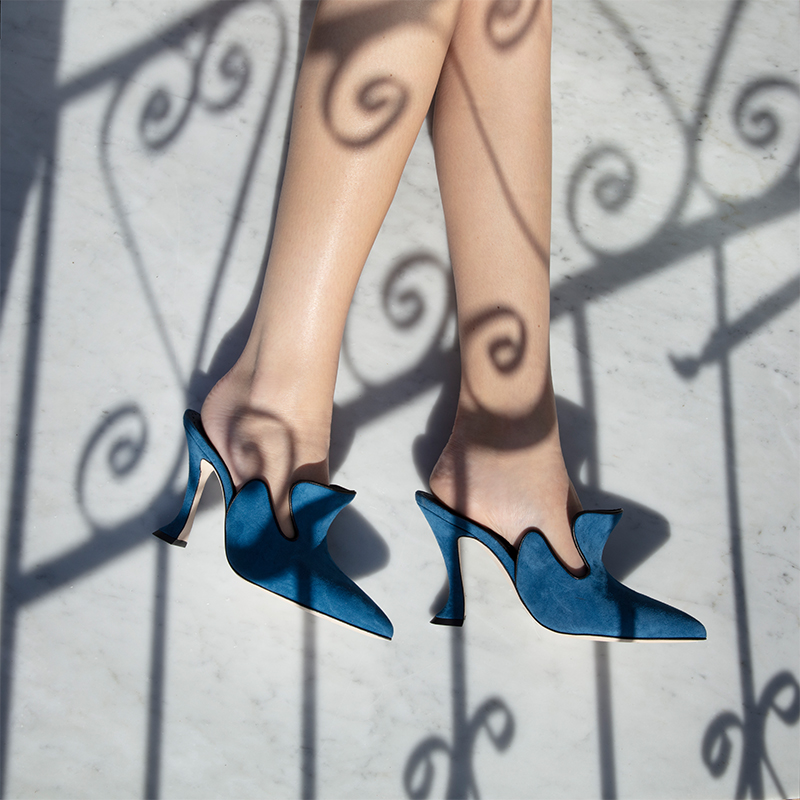 Turning to his Spanish heritage, Manolo explored the signature flounces and frills of the culture's costumed history – from Spanish Court to extravagant portraiture and the enduring flamenco dress – reinterpreting the romantic detail on pumps and sandals. 
Manolo's love of nature also stems from his childhood on the Canary Islands, he lives by Voltaire's adage, "If you want to be happy for the rest of your life, look after your garden." For Autumn '21 he focused on the rose, capturing the balance of beauty and danger, rebellion and romance in a series of painted petals on Rosalina, Rosal, Raos and more.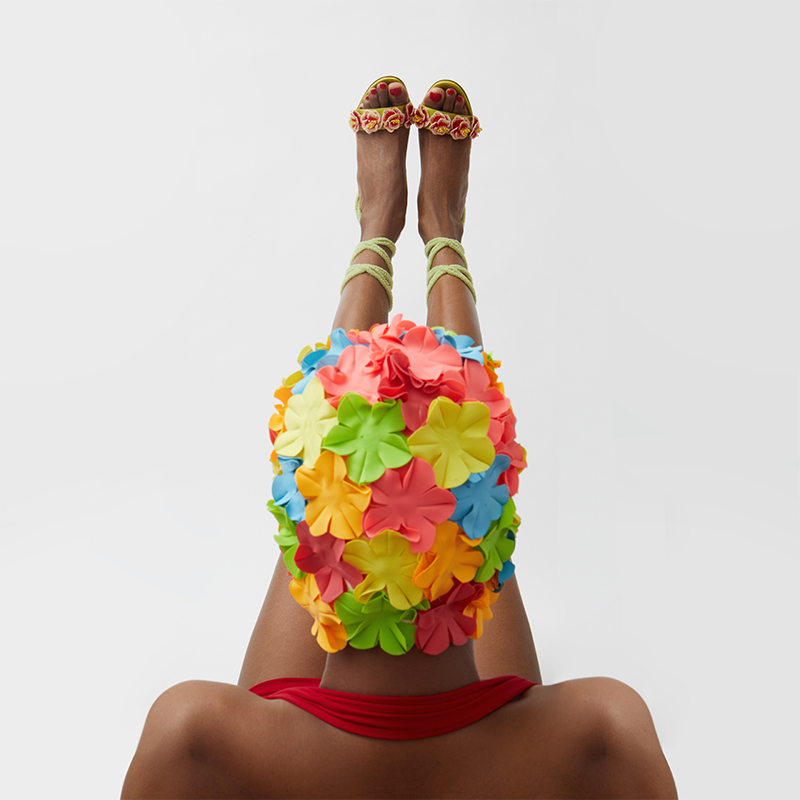 Manolo has an insatiable curiosity and vast knowledge of characters and muses throughout history. This season he went back to La Marchesa Luisa Casati, an Italian heiress and patroness of the arts, known for her elaborate parties. The commissioned costumes and endless drama led Manolo to create sparkling sunburst and star-shaped adornments seen on the Galaximu, Aguata and Ostria.
Another inspiration was 60's icon Talitha Getty's glamorous bohemian style and lavish Moorish home, resulting in an eclectic monochrome animal print. Manolo also looked at varying styles of architecture: the saturated tones and tiling pattern on Farino came from Islamic Revival and the angular lines and geometric framework on Nereida and Netaka from Milanese style.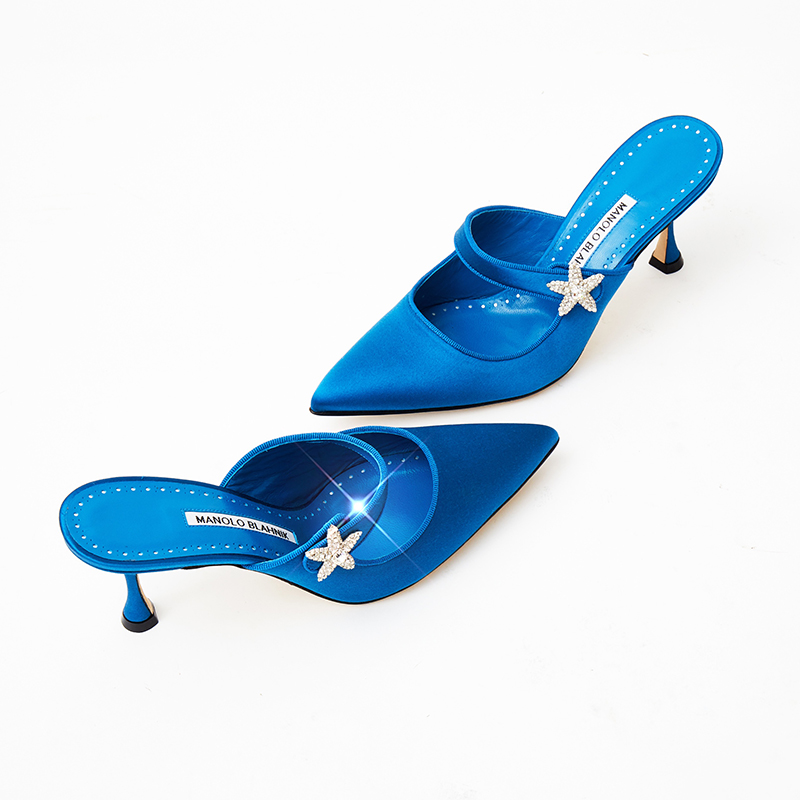 Manolo considers himself a shoemaker first and foremost, focusing on faultless craftsmanship to transcend seasons. Furthering this intention is a series of reworked classics – all timeless yet modern, feminine yet utilitarian. Note Planigia's minimal lace-up vamp, Calasso's elegant slouch and Palupla's supple silhouette. The Maysale, first designed for the Isaac Mizrahi catwalk in 1991, was also reinvented this season – the angular Ronie boot boasts the signature supple suede and matching minimal buckle.
From a typically eclectic set of inspirations, Manolo Blahnik offers a collection that's as enchanting as it is approachable. By eschewing trends and employing pristine craftsmanship, Manolo ensures each style is a love-forever creation.
Please click here to view the new Autumn 21 collection.