Womens Collection
Introducing the Spring 2019 Collection
This year's inaugural collection is teeming with Manolo's all-time favourite subjects from which he continues to draw inspiration: global culture; architecture and mother nature.
Manolo is renowned for creating designs that naturally divert from conventional trends. He embraces new silhouettes in each collection and this season is no exception. Inspired by the 20th century modernist sculptor, Constantin Brancusi, Manolo has fashioned a new unique heel upon which many of this season's styles currently sit.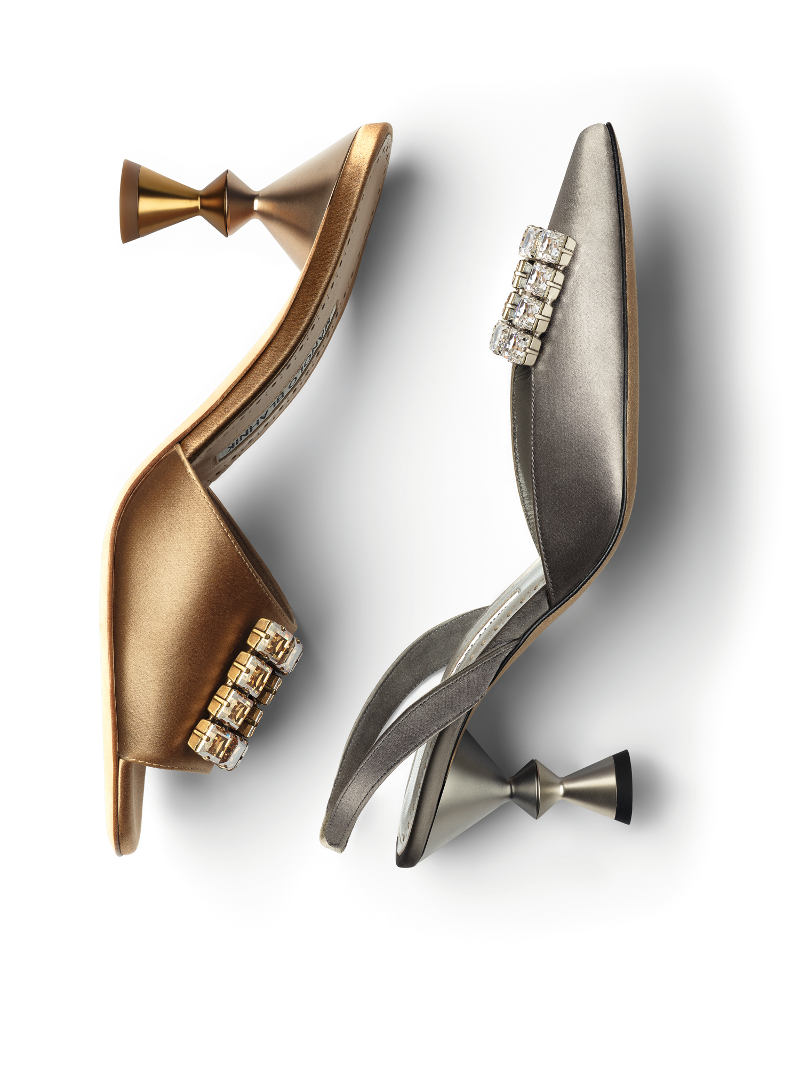 The sculptural heel is constructed from two separate moulds, pressed together and held with a pin to create one formation. Available in both galvanised soft chrome and lacquered monochrome, this new heel is indicative of the clean, geometric lines that were so synonymous with Brancusi's work.
In keeping with the theme of 3-dimensional design, Manolo looks to the work of Italian architect Giuseppe Roberto Martinenghi to envisage this season's print. Manolo is tantalised by Martinenghi's designs for Milanese entryways.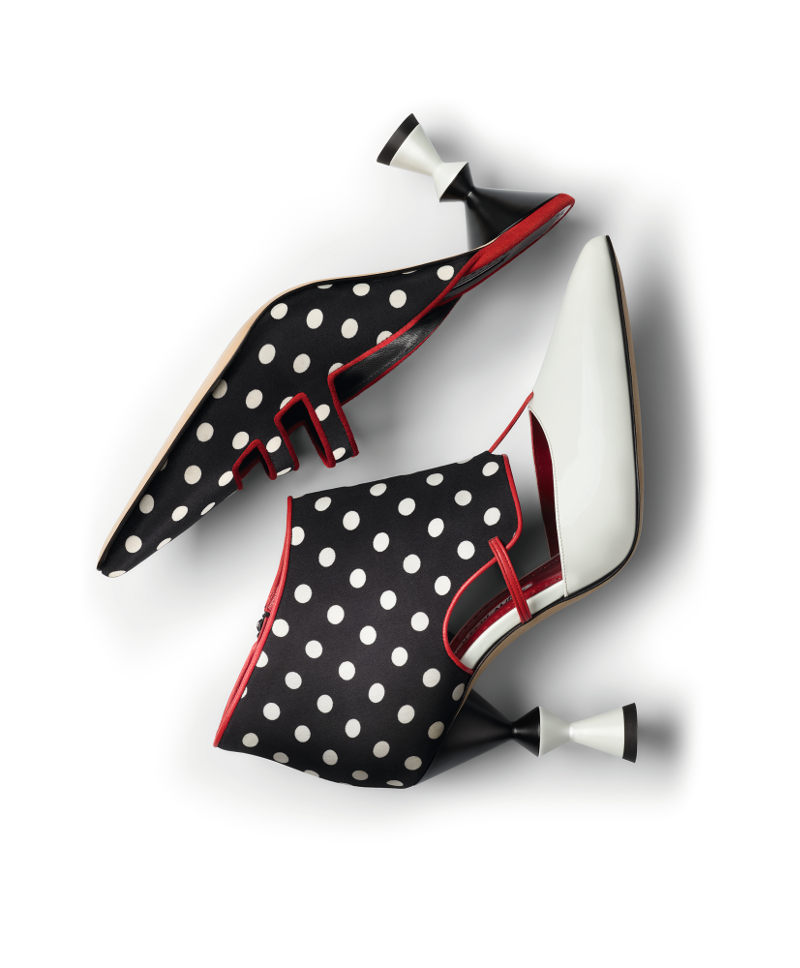 Mostly hidden from view, Milan's secret world of magnificent, modernist hallways sees architects combining materials such as experimental metalwork and grand, statuesque marble. Manolo transforms the concept of these innovative interiors into a monochrome polka dot print with bold red patent trims.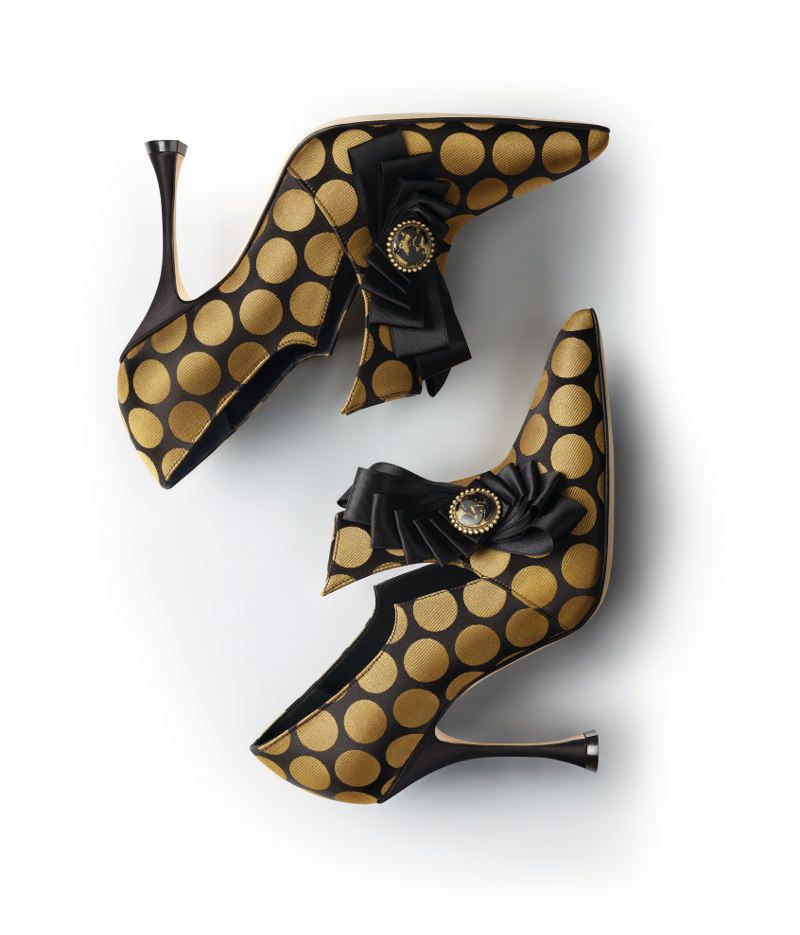 The Napoleonic period is of great interest to Manolo and is often referenced as inspiration for seasonal silhouettes as well as classic favourites. For this Spring collection he looks specifically to the trims, brooches and accessories used in the decadent dress choices of the time. In a new shoe bootie, Silmeri, Manolo combines luxurious jacquard adorned with a gathered ribbon trim and an antique gold brooch, truly reminiscent of a gown fit for Josephine Bonaparte.
Explore the Spring 2019 collection here.