New store opening
New Store Opening in Tokyo
On 26th April 2019, we opened our seventh point of sale in Japan. The new store is also our first street front flagship store in Japan, situated on the iconic showcase street of Omotesando, Tokyo.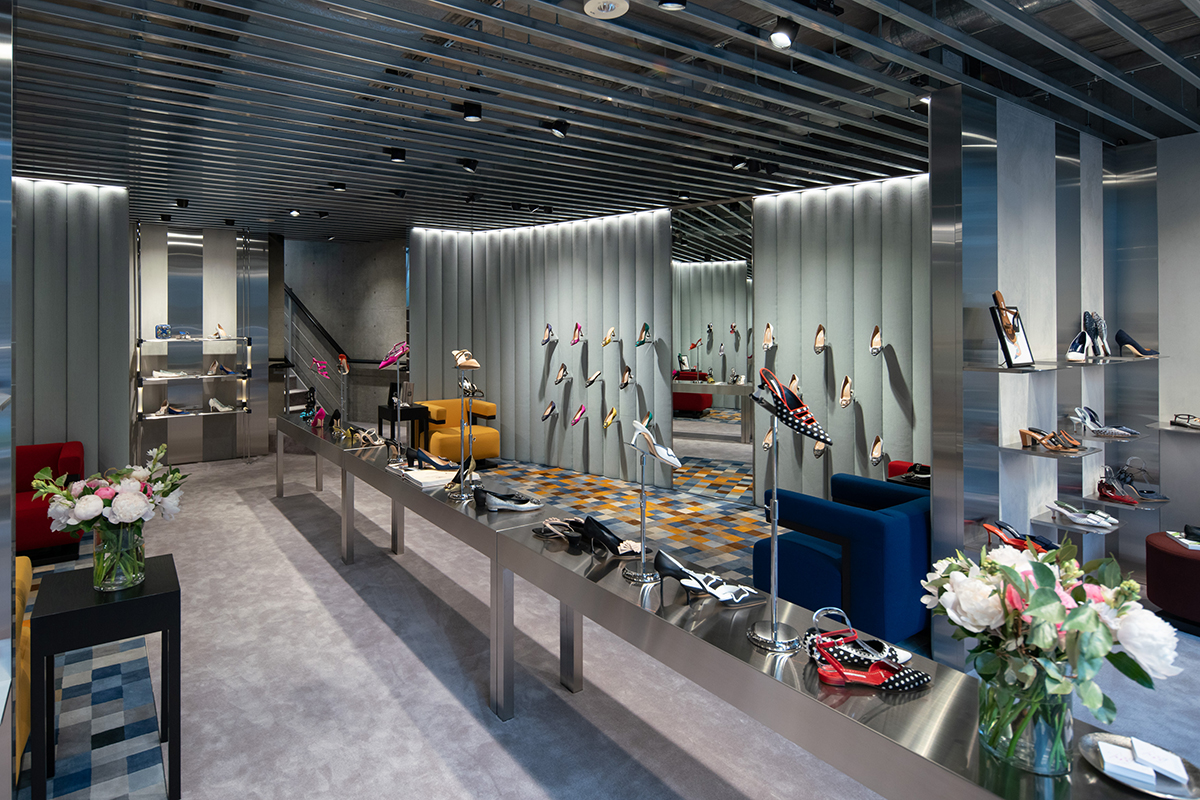 This magnificent two-storey flagship store is surrounded by some of the world's leading luxury brands. The beautiful setting of the tree-lined street is globally renowned and provides an idyllic backdrop for the luxury shopping district. 
The ground floor showcases Manolo's much-loved women's classics and fashion styles for which his devoted clients return season after season. The first floor is home to our men's collection, making it the first Japanese location to stock the selection and third globally after the UK and USA.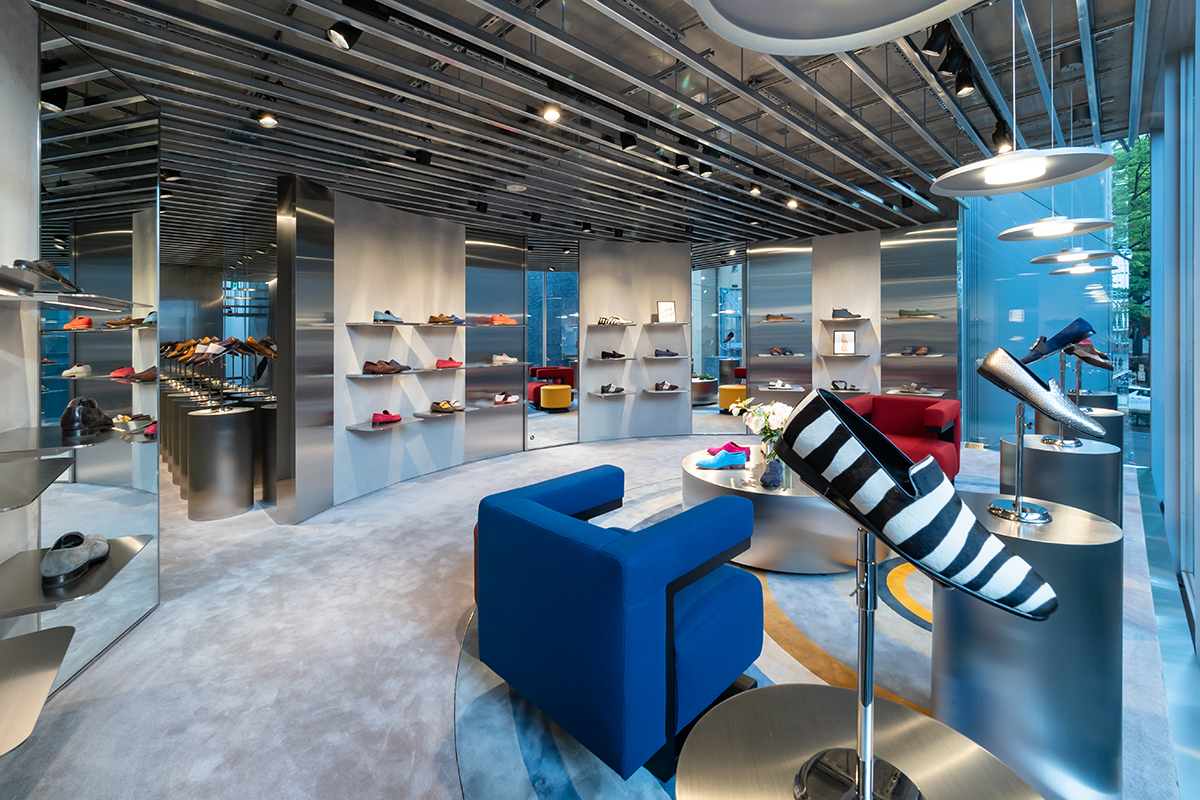 Akin to other Manolo Blahnik spaces around the world, the new store boasts a unique design developed by the brand's long-standing architect in collaboration with the designer himself. The design inspiration process sees the concoction of Manolo's passions and interests combined with the local culture and history, which is then developed into an original idea for the physical presence.
For Omotesando, Manolo looked to Bauhaus master Walter Gropius. The two-storey store is entirely glass fronted, serving as a sleek interpretation of the architect's notion of modernism. Manolo then boldly unites this aesthetic with an interior of tactile materials, such as wool and velvet, to offset the geometric forms of bushed aluminium.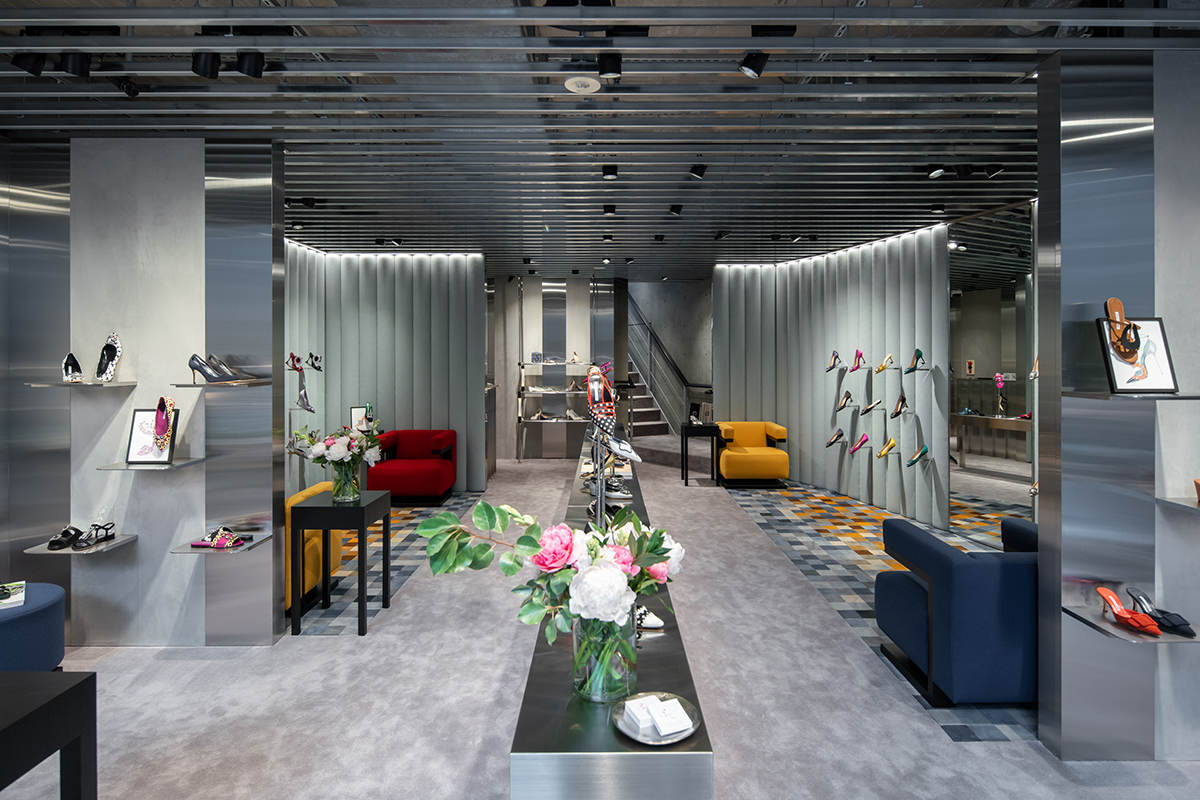 The modern, minimalistic design creates the perfect juxtaposition for Manolo's whimsical and colourful creations to live. It reflects the 'living room' concept, which Manolo's spaces are renowned for: the polished and refined structure of the boutique is balanced by an injection of colour; hues of blue, orange and yellow can be seen on the decorative furnishings such as ottomans and a checkered carpet.