Mens collection
Men's Advertising Campaign
We are delighted to share our inaugural men's advertising campaign featuring Manolo's favourite shoes from the Men's Autumn 18 collection. Photographed by Leandro Farina, the images celebrate the collection's exquisite craftsmanship and masterful design.
Discover Manolo's Favorites.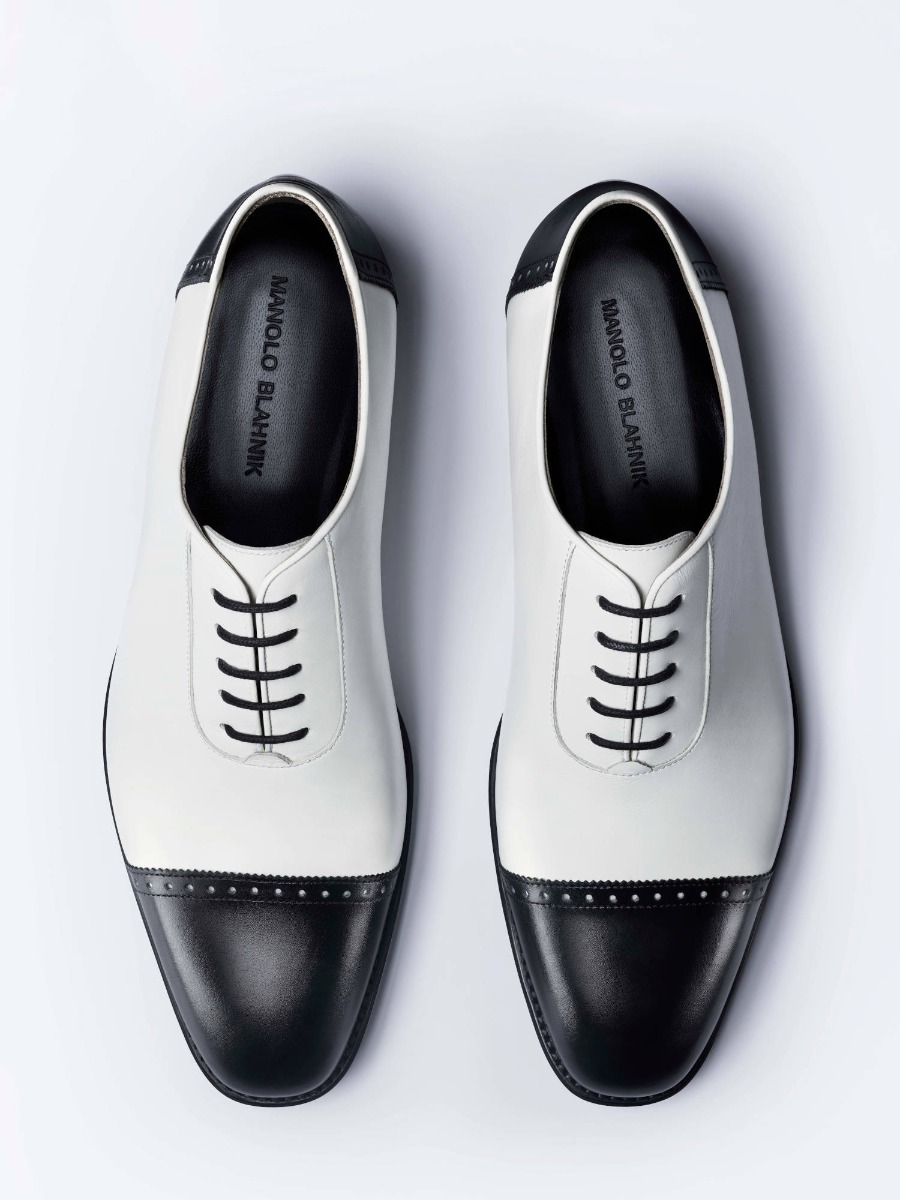 Manolo: As the name implies, this style is based on one of the first shoes that Manolo ever designed for himself. Taking its cues from a classic two-tone co-respondent shoe.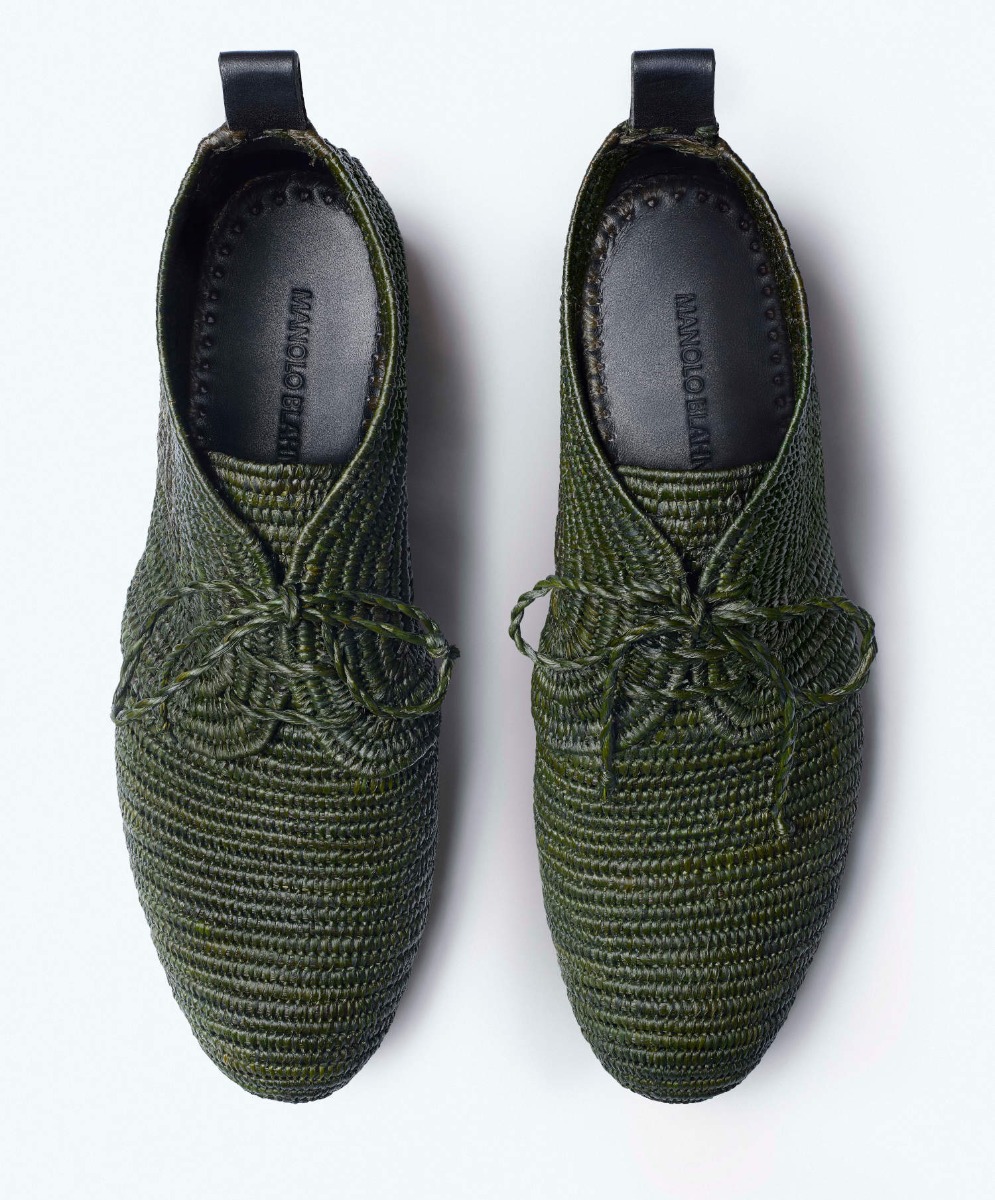 Fes: One of the stars of the collection, these raffia desert boots are inspired by the sun-baked African soil. Hand-woven and hand-dyed in Morocco, the Fes are unlined, making them a high summer essential.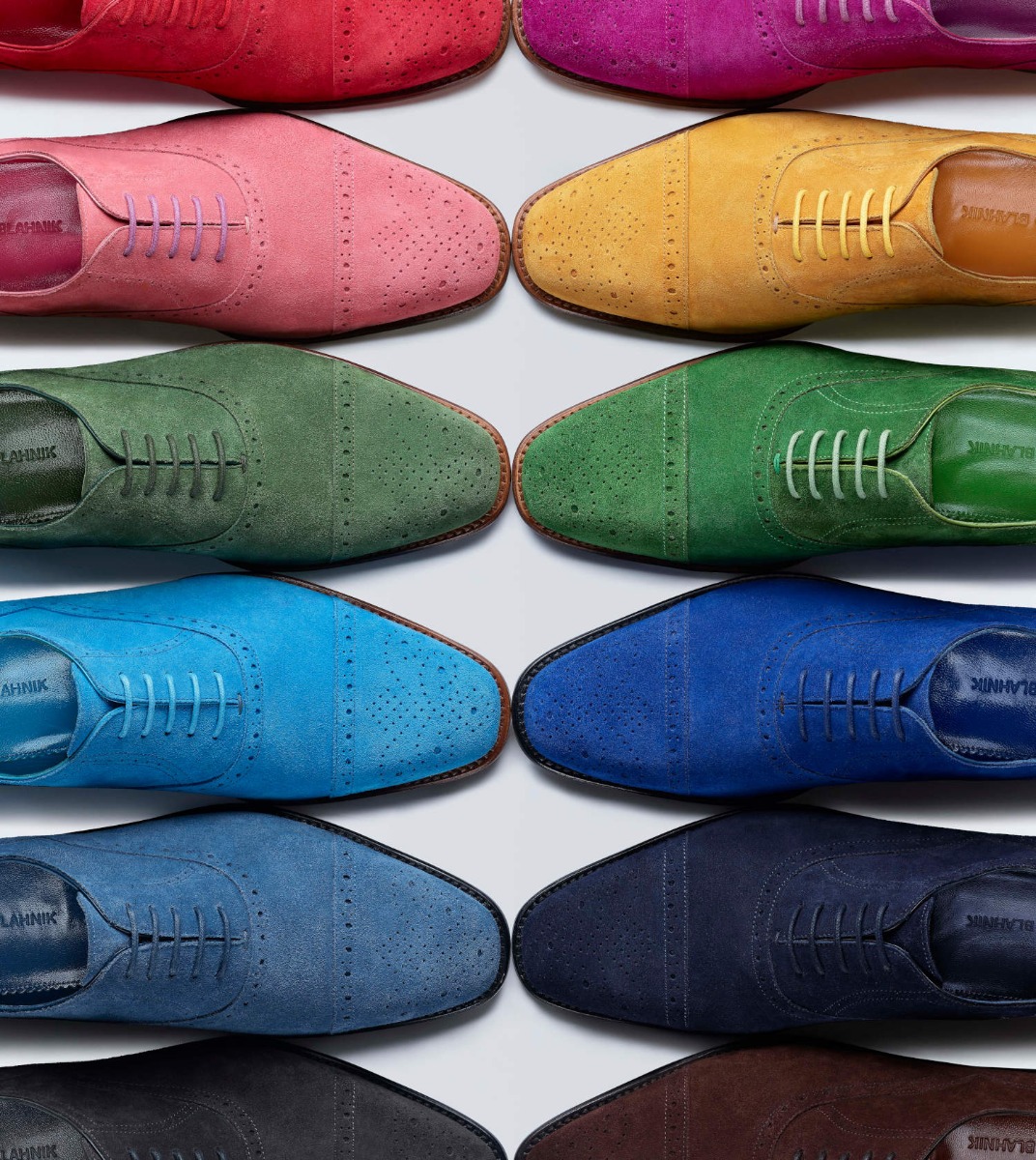 Witney: In a dazzling range of colours, this sharp-styled suede Oxford with discreetly masculine broguing details is a real showstopper. Based on a brand new last that is as elegant as it is comfortable, the Witney is the perfect style for a man who means business but refuses to take himself too seriously.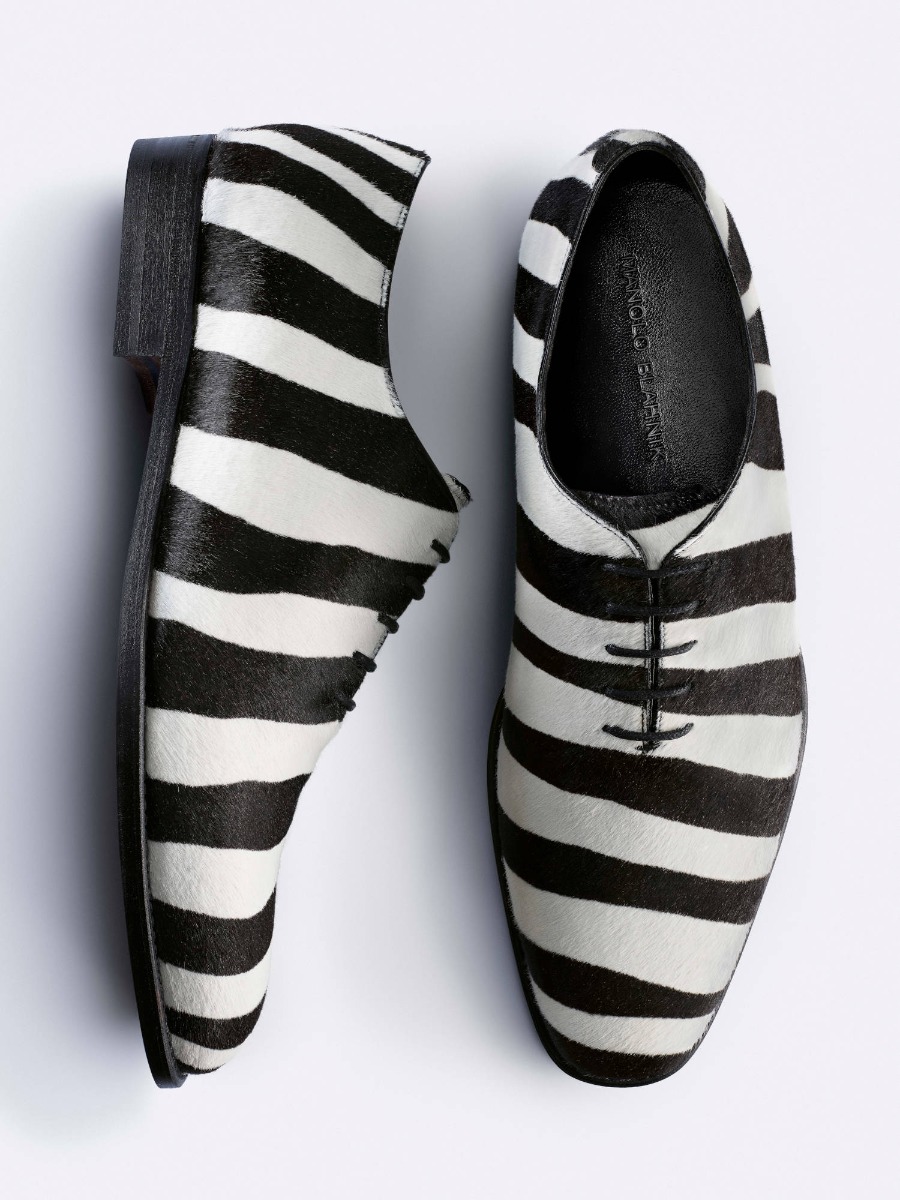 Henley: This style is a particular favourite of Manolo's and encapsulates his philosophy of imbuing traditional designs with an unexpected playfulness. The classic whole-cut oxford has minimal stitching to give it an old-school elegance, but the zebra-print calf hair leather transforms the Henley with some real animal magic.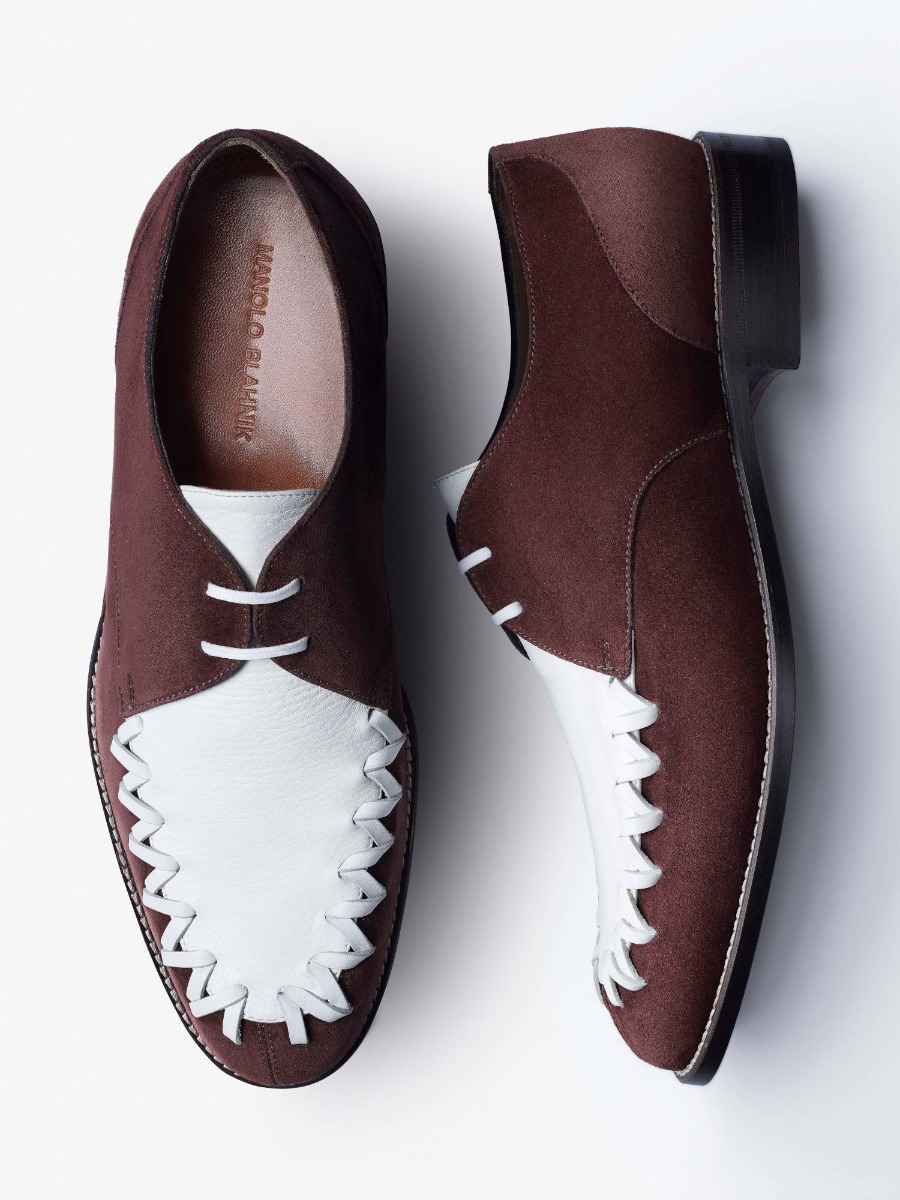 Praxitele: Manolo has always remained curious about uniforms and the traditions associated with them. The graphic stitch detail on Praxitele is inspired by the corset ties on Swiss national costumes. Though outwardly feminine, the corsets were designed for the mountainous landscape which Manolo reflects through hardwearing and sturdy craftsmanship.