New store opening
Manolo Blahnik Opens New Store in Singapore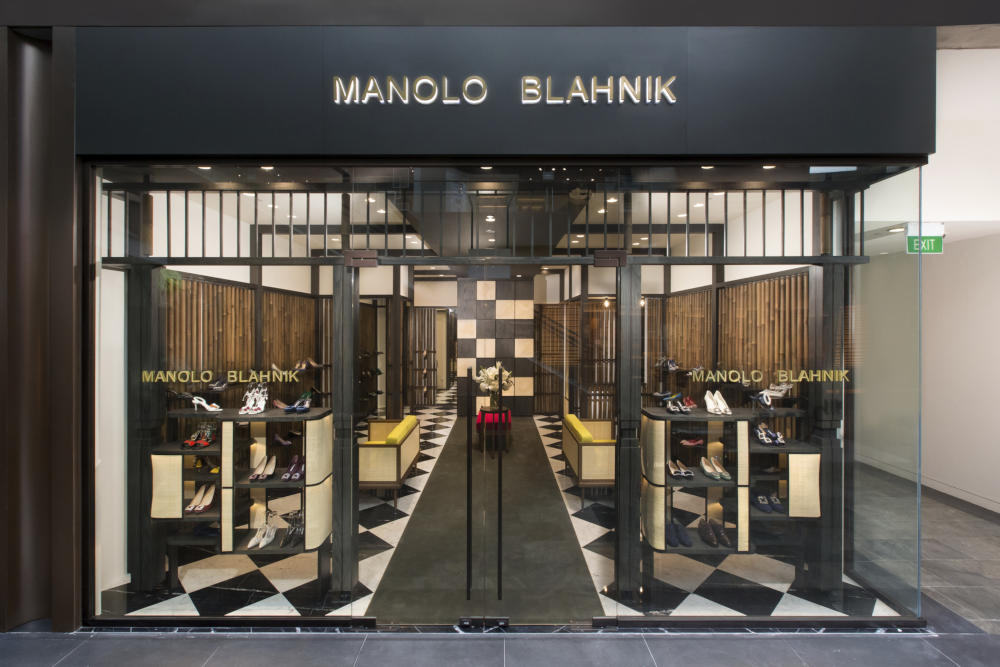 The luxurious triple-towered location of Marina Bay Sands in Singapore is now home to a brand new Manolo Blahnik boutique. May 16th, 2018 saw the opening of the new store which is our fifteenth standalone boutique.
With a silhouette that has famously changed the shape of the Singapore skyline, what the interior holds is just as impressive. Marina Bay Sands' retail precinct, The Shoppes, houses the largest collection of designer boutiques in Asia.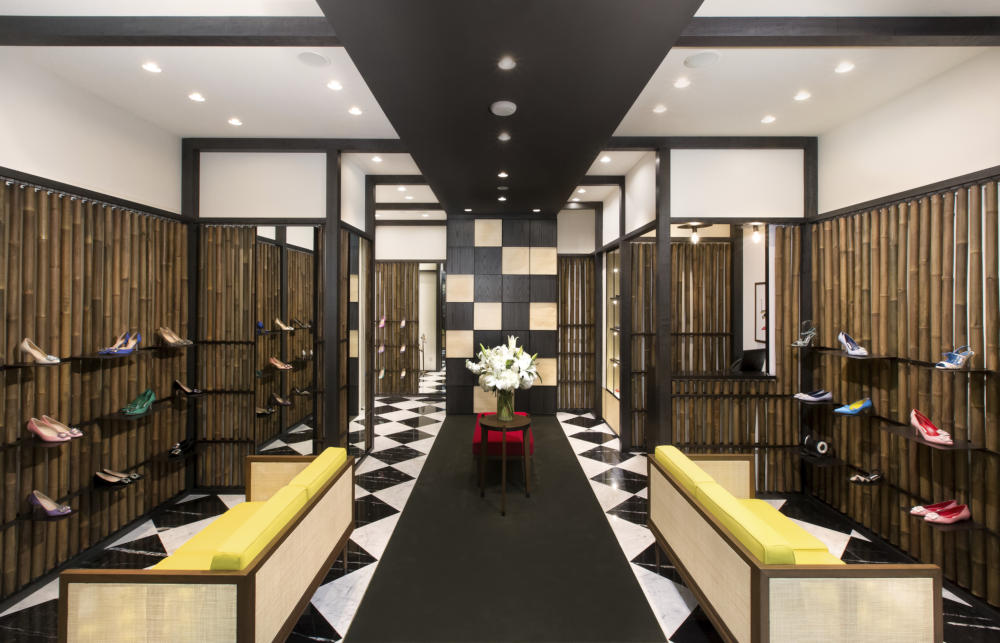 Manolo was drawn to Singapore for its intriguing history. The city's architecture, memorials and museums tell the story of Singapore's multicultural, colonial and wartime past. The harmonious co-existence of its old and new architecture resonates deeply with Manolo: a reflection of his continually evolving brand whilst simultaneously protecting the legacy that he built over four decades ago.
Manolo collaborated with the company's architect to bring to life his creative vision for his boutiques, absorbing the local architecture and combining this with his iconic sense of fantasy and imagination.
With Singapore's diverse and fascinating architecture in mind Manolo chose to interweave new and old design elements. While the chequered floor is a nod to Singapore's colonial past, the contrast of the bamboo framing provides a connection to nature.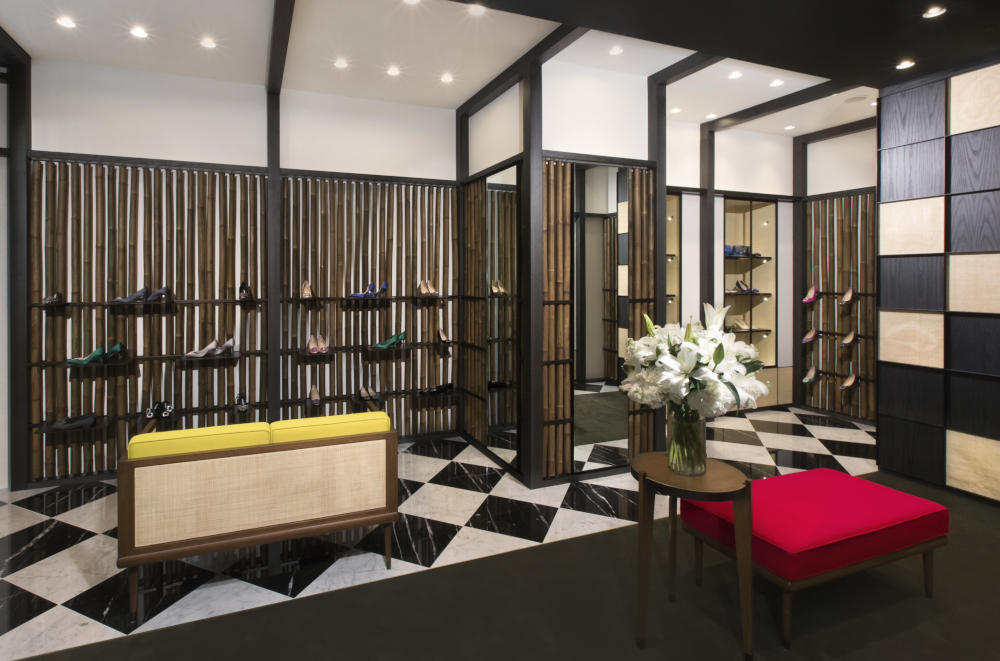 Manolo constantly seeks inspiration from other designers and artists. French architect Pierre Chareau's famous Maison de Verre is referenced as the stimulus for the cubist metal and glass geometries which encases the boutique.
CEO of the brand, Kristina Blahnik says
'Marina Bay Sands is one of the most iconic and recognised places in Singapore, uniquely combining innovative architecture, luxury shopping and leisure so I am very excited that now Manolo Blahnik will be part of this special concept.'
The new shop will showcase Manolo's coveted seasonal creations alongside his much-loved classics.
Step over to our Marina Bay Sands boutique located on Galleria Level, B1-80A, The Shoppes.