Womens Collection
Introducing the Spring 2021 Collection
This season we follow Manolo's boundless imagination through an eclectic set of inspirations from bygone eras and enduring icons to global cultures and fellow designers. The Spring 2021 collection sees new angular detailing, waves of vibrant colour and highlights the extraordinary craftsmanship for which the house has been known.
A steadfast admirer of historical fashion and figures, Manolo looked this season to the 18th century when the chicest women adorned their shoes with interchangeable buckles and bows like jewellery. Manolo imagined them glittering in the candlelight of a ballroom when he created square buckles with angular crystals seen on Verda and Centina.
Continuing in the spirit of revelry, Manolo found inspiration in the Bright Young Things – a group of aristocrats, socialites, writers and artists in 1920's London who embodied the era's hedonism. Manolo captured the extravagance of their elaborate costumes and secret parties in enchanting crystal and pearl embellishments and dramatic scalloped vamps on the Lentafa and Valenta mules.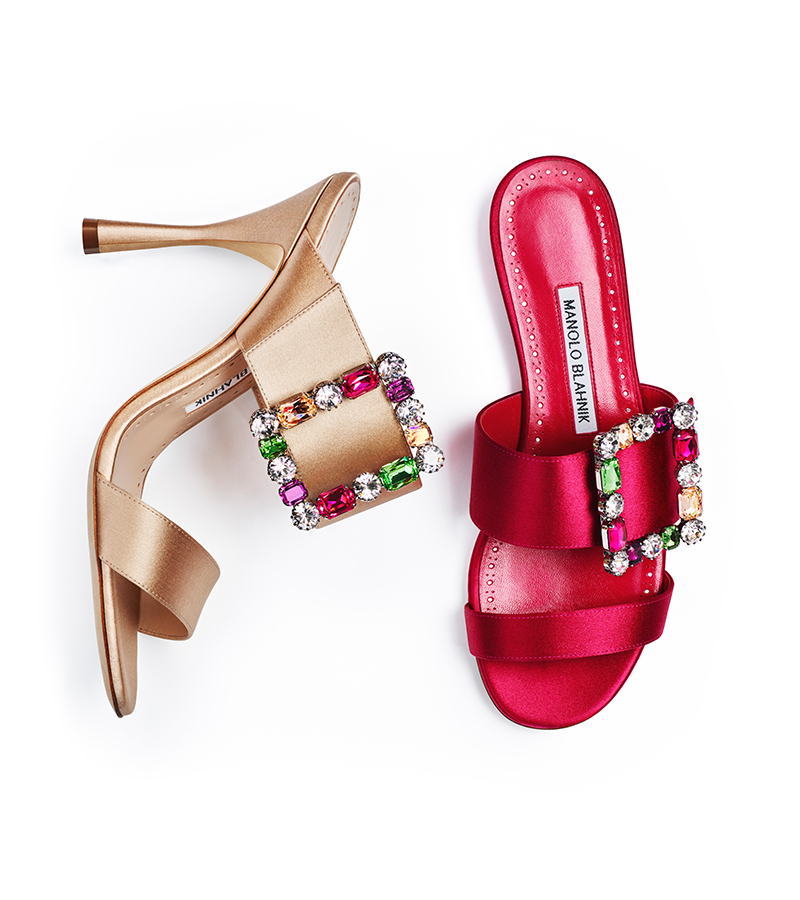 Manolo is often drawn to fellow designers across mediums – this season it was two fashion designers known for their innovations in technique. Madeleine Vionnet progressed her clothes in stride with women's liberation in the 20th century, abolishing the corset in favour of a pleating and draping method which Manolo reimagined for the Notamu and Piluka and a refresh of the classic BB.
Just as revolutionary was Madame Carven who became one of the first couturiers to develop prêt-à-porter in 1950. It was her 'Esperanto' style, a skirt suit in a stark black-and-white palette with crisscrossing horsehair, which Manolo referenced for the graphic Piole pumps and monochromatic leather update to Hangisi.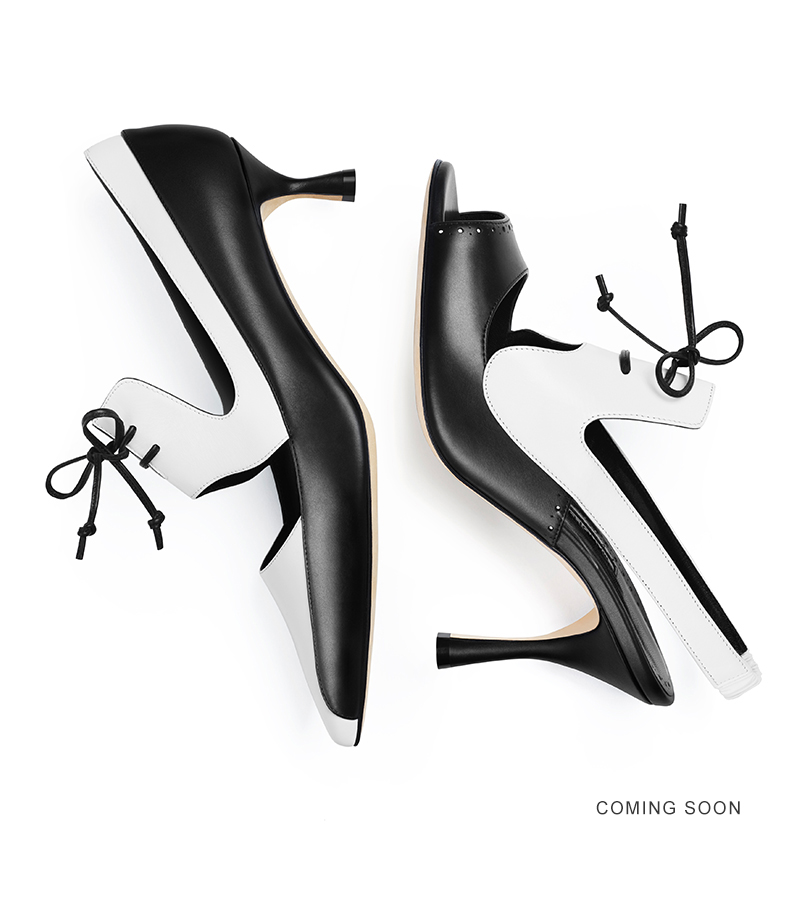 Radical fashion and interiors designer Paul Poiret has provided a wealth of inspiration for Manolo – everything from his atelier's ironwork entrance to his distinctly freeform silhouettes (see the angular cut-outs of Aniceto). Manolo was particularly taken by a 1918 evening coat which led to the development of a black suede and textured gold pattern on Kukan and Puxi. Spring would not be complete without a dose of bright colour, subdued this season in neon pops. Inspired by Poiret's striking use of contrasting cord, it's found in piping on the Arpaga and Foco or on Jada's vibrant soles.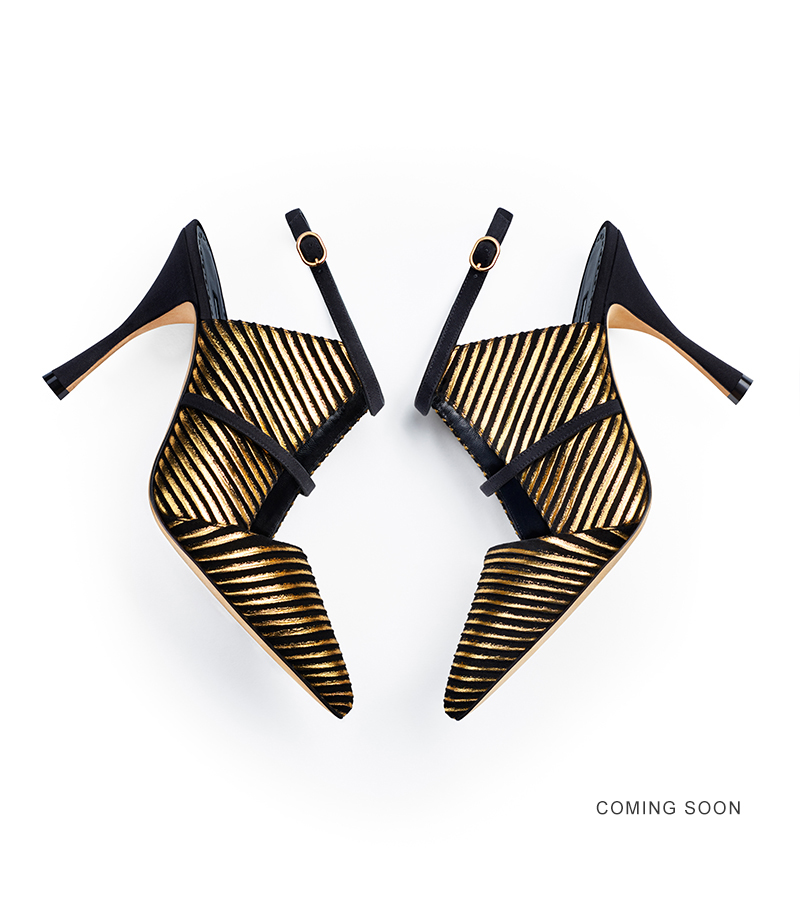 Manolo once again has tapped his signature sense of whimsy and honed craftsmanship for an enchanting Spring 2021 collection which will elicit joy and enliven style wherever you may go. View the new collection here.