Mens collection
Introducing the New Men's Collection
Last year Manolo opened his very first standalone men's boutique in the heart of London. He returns with a second Autumn collection refining classic favourites and delving deep into new styles for every occasion, outfit and mood. As always, Manolo's vision for the collection stems from all edges of the earth, from wondrous natural elements to elegant Englishmen of a bygone era.
Africa provides a constant stream of inspiration for Manolo and he has always been fascinated by sturdy, hardwearing footwear, ideal for a safari. In rich autumnal tones the Rado boot has been reinvented in plush suede with luxurious shearling lining. Manolo also introduces Warwick, made from sleek yet durable calf leather as a city twist on the desert boot.
Always inspired by men of the past, Manolo looks to Beau Brummell, the famous 19th century British dandy and style arbiter. Brummell's sartorial choices were immensely influential during this period and are still being emulated today. Mariogold is a new take on the existing evening slipper: luxurious velvet embroidered with metallic thread to create a dazzling, intricate pattern.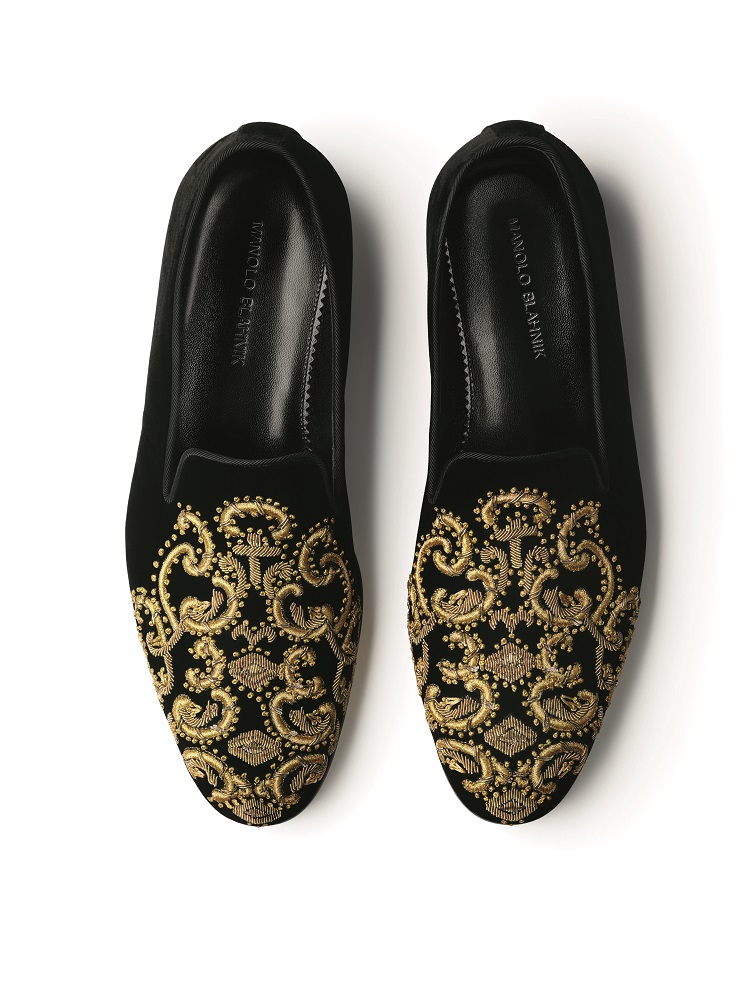 Having spent many summers in Sicily, Manolo remains fascinated by the local fisherman on the island and as a nod to them, he creates a series of hardwearing leather sandals. A reinterpretation of a style he made in the 80's, Manolo creates these durable, buckled sandals with smooth calf leather.
View the full collection online here.