Womens Collection
Introducing the New Collection
For Autumn / Winter 2020 Manolo pays homage to designers Paul Poiret, Azzedine Alaïa and Eileen Gray, recognising their dedication in their respective fields and whose creative elements, both physical and conceptual, are threaded into his designs.
A series of boots, pumps and shoe booties in a monochromatic colour palette is inspired by Irish architect and furniture designer Eileen Gray. After attending art school in London Gray made her way to Paris to study Japanese lacquer, a first for any western artist. She proceeded to create furniture that transcended art movements; while touching on Modern and Art Deco Gray stayed true to her own unique aesthetic. Manolo incorporates a flat oval buckle, reminiscent of Gray's lacquered screens, and calf leather ankle boots with monochromatic ovular detail representing her shapely furniture designs.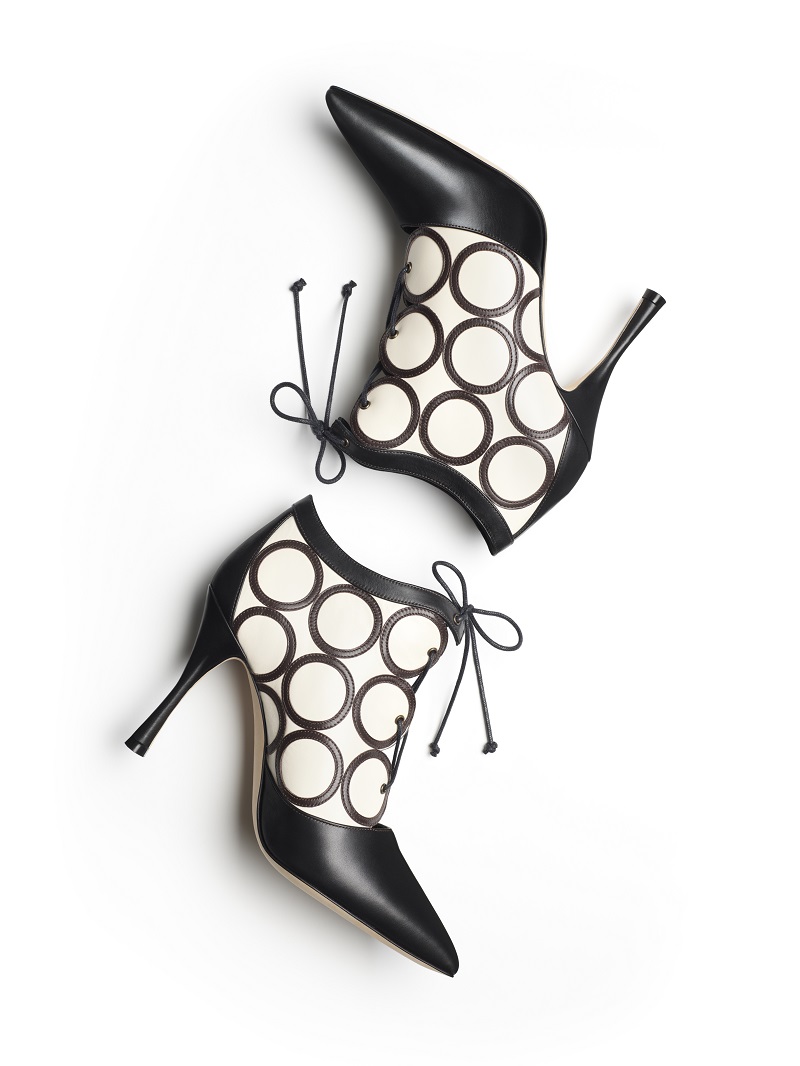 In the 1910s Paul Poiret was a fashion designer at the forefront of changing the way women dress. Moving away from the corseted, tailored structure of the time, Poiret favoured more relaxed and practical silhouettes yet they remained inherently feminine. Poiret's influence on Manolo can be seen in numerous design elements in this collection. Manolo's quintessential use of embellishment takes form in a rippled, pave buckle and curved embroidery which is drawn from the serpentine ironwork at the gates of Poiret's atelier in Paris. Poiret's Egyptian-inspired style is also reflected in a brand new geometric print available in both gold and silver metallic.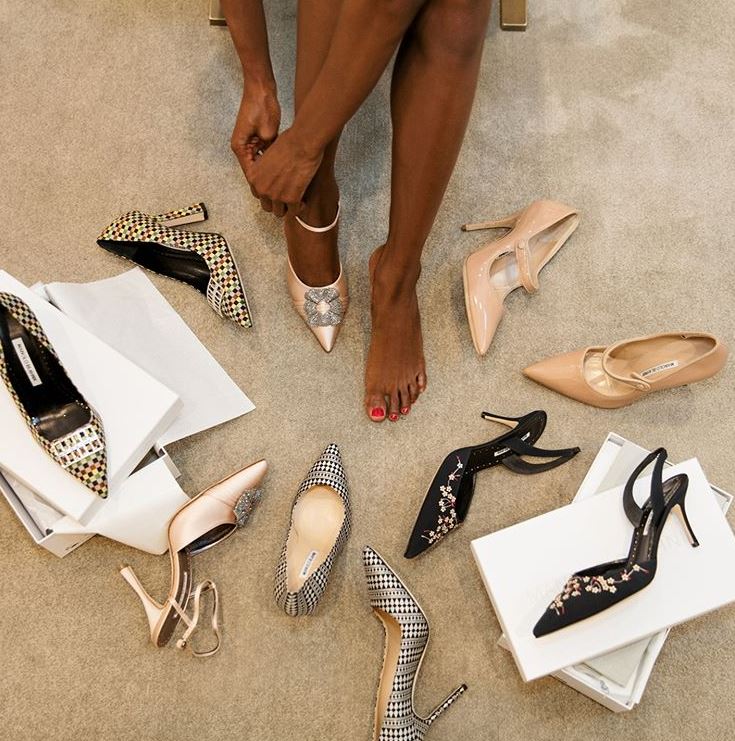 Tunisian couturier Azzedine Alaïa, who continued to produce dazzling collections until his death in 2017, was known for moulding his clothes to the female form. Alaïa, as is Manolo, was never one to follow the distinct ebb and flow of fashion trends. In fact, his aesthetic in the 1990s fell far from the minimalistic muted tone of the decade; he constructed his contoured, fit-and-flare designs with vibrant animal print. As a tribute to Alaïa, Manolo creates a series of bold form-fitting ankle boots and Mary Janes in animal print with a distinctive block heel.
View the new collection here.