Womens Collection
Introducing the Autumn 2019 Collection
With the cooler season approaching Manolo whisks us away into his brilliant mind, taking us on a journey through his imagination to discover the new Autumn 2019 collection. From luxurious velvet gems to sleek polished silhouettes, Manolo has captured every mood and desire of the season.
Manolo is often inspired by other artists and this season he looks to the work of English sculptor Henry Moore. Manolo reinterprets Moore's stringed sculptures with stitching details and angular silhouettes. He introduces a new brass buckle, referencing Moore's monumental bronze sculptures that were inspired by the sculptor's fascination with naturally occurring curved shapes seen in pebbles and stones. Moore was also fascinated by porous structures and considered the holes in these objects a form of sculpture in themselves.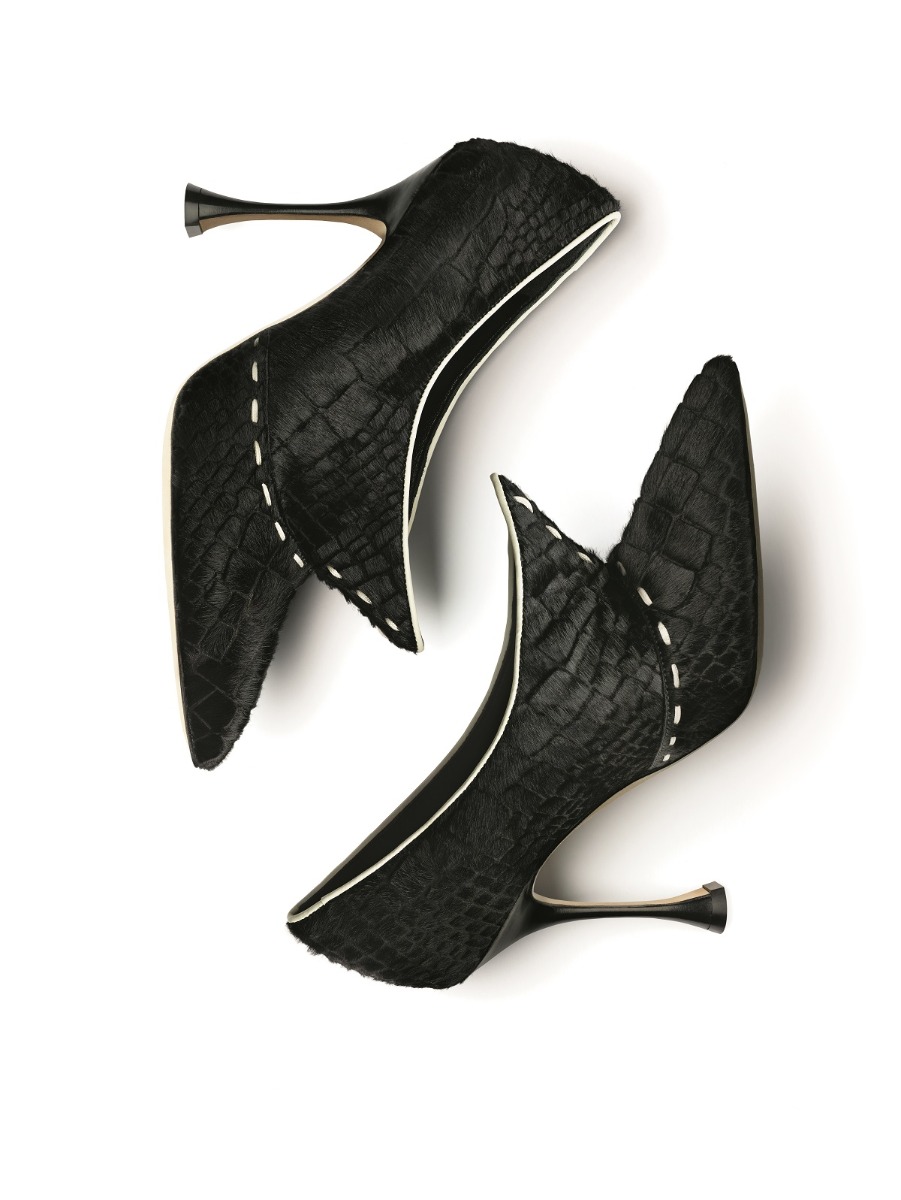 Shaping historical fashion, other artistic influences make their way into the collection including avant-garde artist Natalia Goncharova who in 1923 designed an evening dress using patchwork as a decorative technique. Inspired by her own Russian heritage, Goncharova spent many years producing costumes for the Ballet Russes, perfecting her experimental approach to design which would in turn influence artists and designers well into the twentieth century. As a tribute to her designs, Manolo creates a series of patchwork ankle boots with printed cotton and calf leather.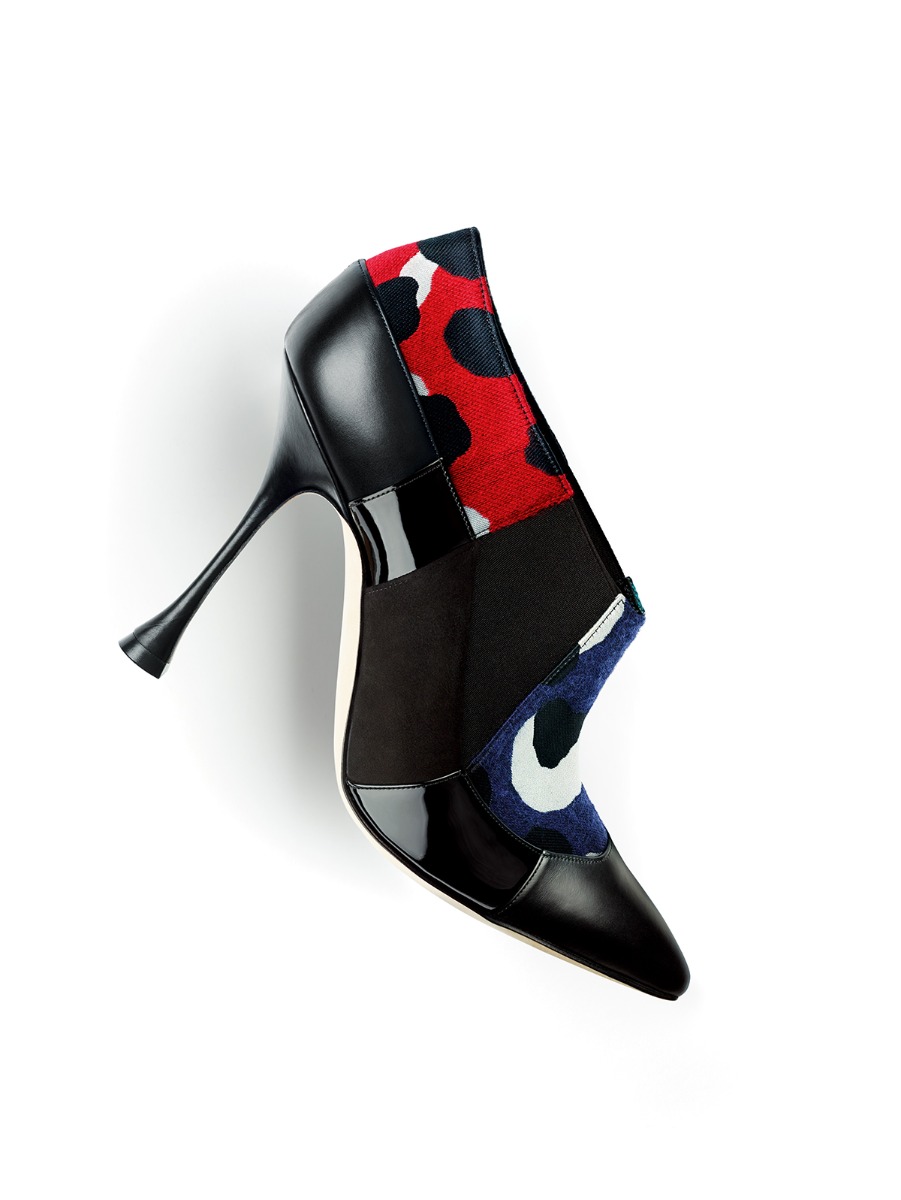 Delving further into the collection, Manolo turns to the work of British pop artist, Allen Jones. Jones is renowned for his provocative works in a variety of mediums, which inspire Manolo to create this collection combining exotic materials with nappa and mesh to create a sensual yet polished look.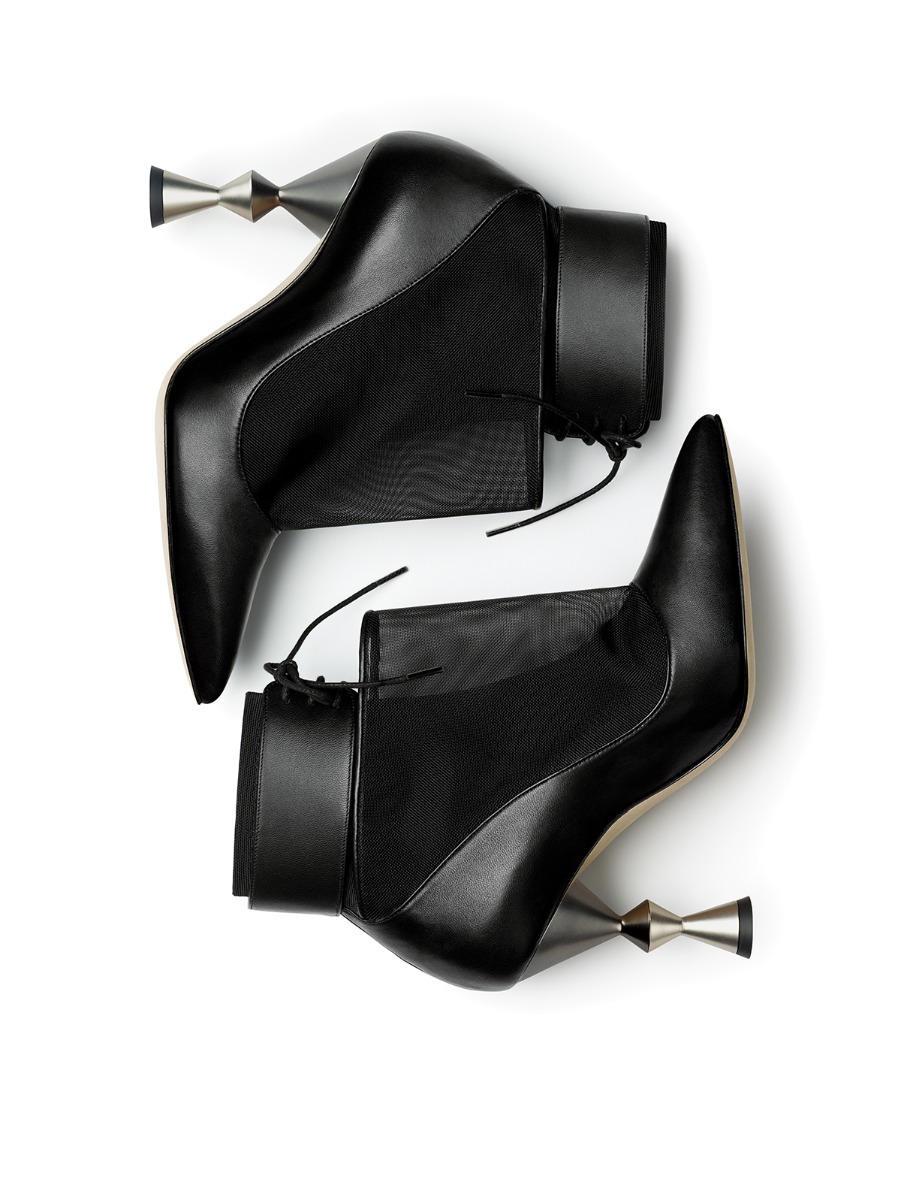 View the Autumn 2019 collection here.