Partnerships
Manolo Blahnik for ELVIS
Manolo Blahnik has partnered with Academy Award-winning costume designer Catherine Martin to create a selection of custom shoes for Baz Luhrmann's larger-than-life film, Elvis, from Warner Bros. Pictures.
Inspired by existing Manolo Blahnik silhouettes, the shoes can be seen throughout the film on Elvis Presley (played by Austin Butler) and also on Jerry Schilling (played by Luke Bracey), who portrays the artist's longtime associate. Manolo Blahnik and Martin have partnered together in the past, creating shoes for Luhrmann's 2001 Oscar-winning film Moulin Rouge!.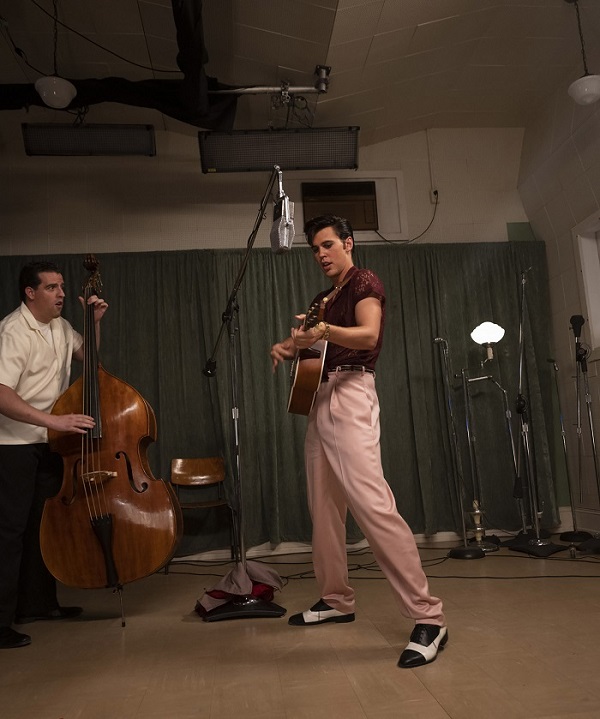 "It has been an honor to work with the wonderful Catherine Martin once again," said Blahnik. "She is a visionary of the costume world and so beautifully brings motion picture to life through her divine creative imagination and originality. I am constantly inspired by cultural movements and music and with Elvis as the muse, these styles were a joy to create! The `50s in general is an era that I am so often drawn to, particularly in my menswear designs, with some of my past and more recent collections inspiring the pieces for the film. I am incredibly grateful to Catherine for including my work in this already iconic film. It has been marvelous, a true privilege."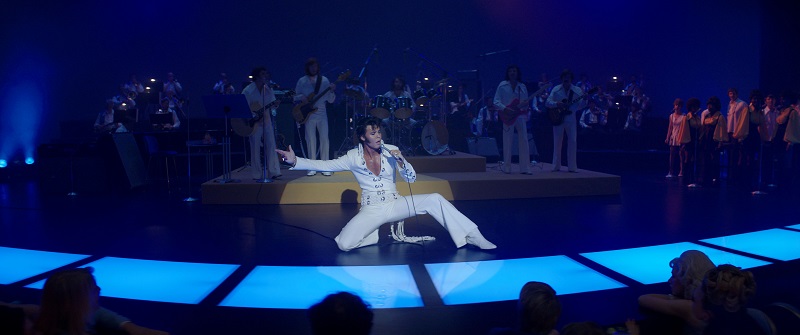 Manolo Blahnik designs featured in the film are TUPELO, a black-and-white lace-up inspired by '50s menswear, VICTOR, a sleek white calf leather boot, and GRACELAND, a classic toggle desert boot in cappuccino-coloured suede.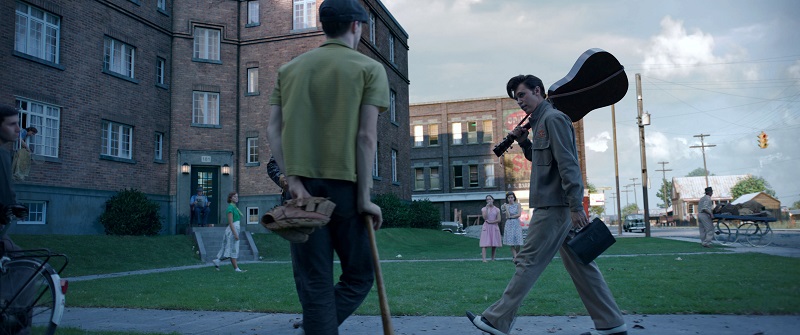 "Manolo Blahnik's brilliance and extraordinary craft is something I have admired for many years," said Martin. "To work with him and create something unique yet historically truthful was an incredible privilege. To have at one's disposal such extraordinary Italian ateliers was a luxury, resulting in beautiful, gorgeously crafted shoes. Coincidentally, Manolo Blahnik's signature spectator lace ups are strikingly similar to the shoes Elvis habitually wore in the mid`50s. The iconic designer's love of this style serendipitously reflected Elvis's aesthetic in the 1950s."
Baz Luhrmann's ELVIS Only in Theaters June 24.
Shop similar styles from the Manolo Blahnik men's collection to those seen in the new film.