SMILE
Joy of Films
"A life without film, is a life without joy! For me, motion picture is one of the greatest arts, offering a source of inspiration that knows no bounds. I love nothing more than getting lost in a good film and absorbing every detail from the most elaborate costume and set designs, to lush scenery and exotic filming locations. The perfect source of escapism and my favourite way to unwind." - Manolo Blahnik
The greatest connections can be made through the enjoyment of film. Spending quality time with loved ones and watching something special together or simply sharing recommendations with others to bring them happiness.
Below is a curated list of Manolo's top five film recommendations. We hope this edit will entertain you, ignite your imagination and make you smile.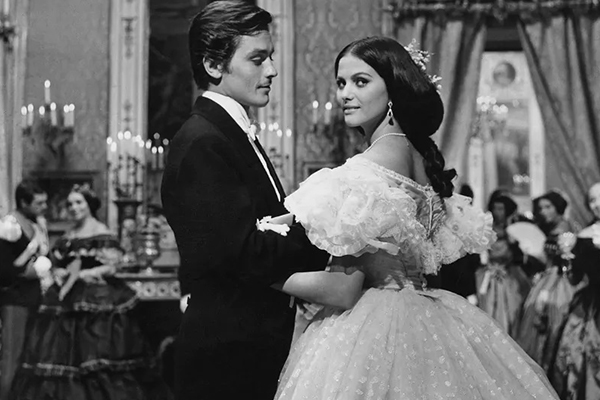 THE LEOPARD 'Il Gattopardo'
Italian Period Drama, 1963
Directed by Luchino Visconti
Set in the 1860's and in a beautiful Sicilian landscape, Alain Delon, Burt Lancaster and Claudia Cardinale star in this film about an aristocrat who thoroughly enjoys the benefits and comfort of an ancient and noble name but must attempt to ride the turbulence of revolutionary times.
"Visconti truly captures the essence of European aristocratic culture in The Leopard and captivates his audience with the most beautiful details from start to finish. A magnificent picture, the best EVER!" - Manolo Blahnik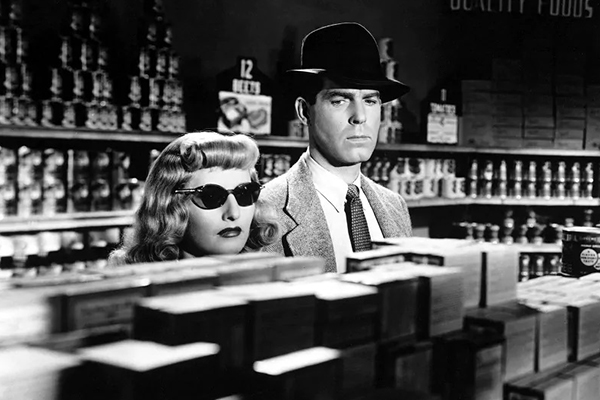 DOUBLE INDEMNITY
American Film Noir, 1944
Directed by Billy Wilder
Barbara Stanwyck stars as a provocative housewife who seduces an insurance salesman, played by Fred MacMurray, into a murderous fraud scheme. The plot is to kill her husband and receive the pay-out of an accident insurance policy, which ultimately triggers the suspicion of an insurance investigator.
"I love any film starring Barbara Stanwyck. She gave the performance of a lifetime in Double Indemnity." - Manolo Blahnik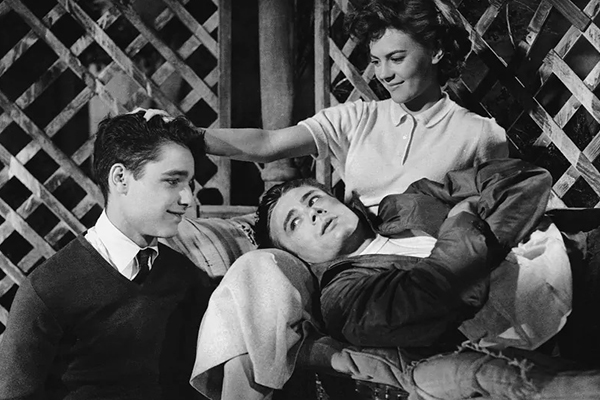 REBEL WITHOUT A CAUSE
American Drama Film, 1955
Directed by Nicholas Ray
A film portraying emotional middle-class teenagers. The mischief-maker Jim Stark, played by James Dean, moves to a new town in order to have a clean slate; but being the new kid on the block and falling in love with Judy (played by Natalie Wood), who is the girlfriend of the town's tough guy, causes its own problems.
"What a marvellous film. James Dean is an icon, as is that jacket. I had the very same red leather biker!" - Manolo Blahnik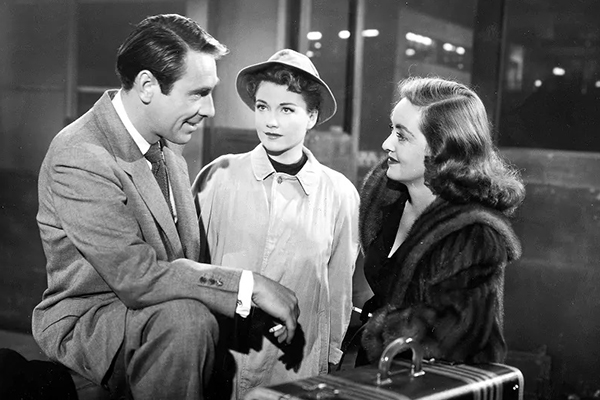 ALL ABOUT EVE
American Drama, 1950
Directed by Joseph L. Mankiewicz
Starring Bette Davis as a respected Broadway mega-star who hires the young ambitious fan 'Eve' played by Anne Baxter as her personal assistant. Before long, it appears that 'Eve' has a sly conniving plan to overtake the big star and steal her life.
"Bette Davis is simply spectacular." - Manolo Blahnik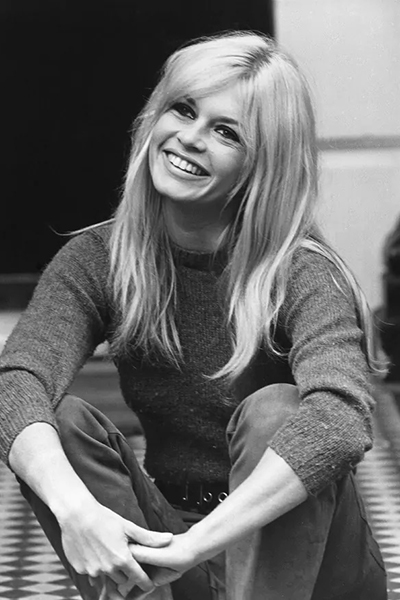 AND GOD CREATED WOMAN
French Drama Film, 1956
Directed by Roger Vadim
Brigitte Bardot stars as a young sexually liberated woman in St Tropez; married yet wild in her ways, her naïve husband tries to keep her tame as she romances a trio of men.
"Brigitte Bardot has always been a huge source of inspiration for me. A style icon of her time who totally reinvented the female silhouette. Elegant and sophisticated, with a magnetic feminine touch." - Manolo Blahnik