Mend My Manolos

POWERED BY

Bring your most-loved Manolos back to life with our bespoke restoration service. Powered by leading luxury aftercare company The Restory, Mend My Manolos offers tailored repairs by masterful artisans, returning your favourite Manolos back to their best condition.
Mend My Manolos underscores Manolo Blahnik's passion for superb craftsmanship, unrivalled creativity and timeless elegance. From standard resoling and reheeling to advanced restoration and dyeing, The Restory's superior aftercare will extend the longevity of your most beloved Manolos. By investing in an in-house team of next generation artisans, The Restory is combining the art of craft and the power of technology to make sure our loved items last.
Together The Restory and Manolo Blahnik are championing a responsible approach to support a greener future. Discover the simple steps to restoring and repairing below.
Top Services

How It Works

Book a collection through our online booking form where you will be asked to specify the services required for each item you will be sending. If you are unsure, The Restory team can suggest which services they find are needed.
Once your items are received by The Restory atelier, you will receive a quote via email. At this point you can review, edit and confirm the proposed services for each item before approving the quote so the work can begin.
Upon completion, The Restory will arrange for the return of your items at a time and place of your convenience.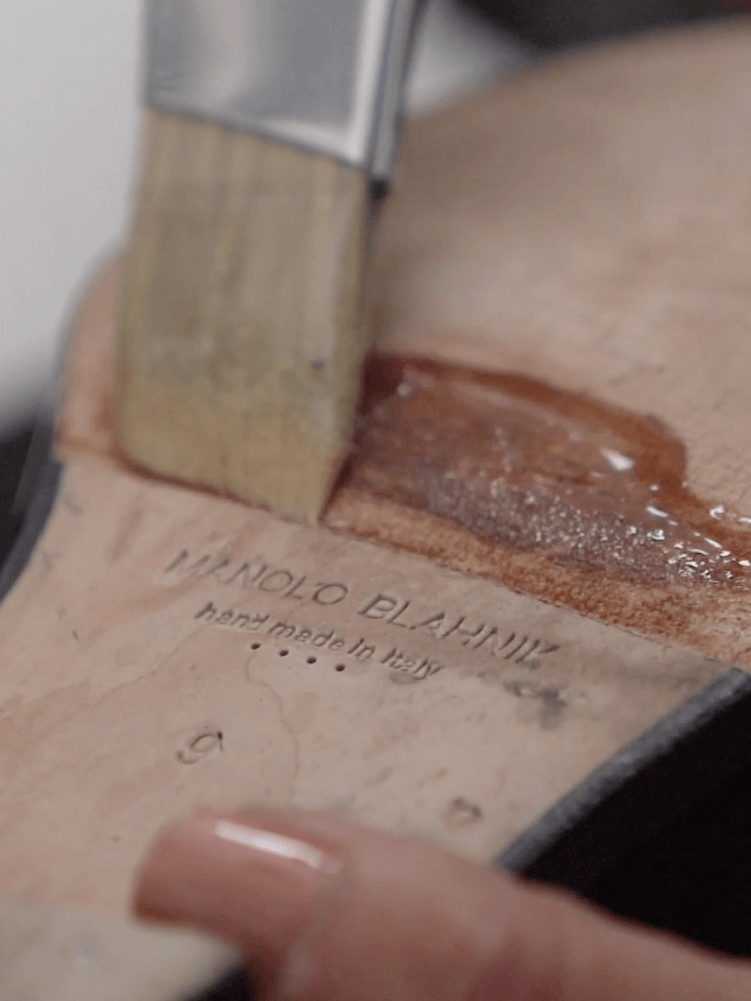 1.

Select a date and time that suits you and a DHL courier will collect your items from wherever you are in the world. Alternatively, our London based customers can drop off items in either of our Chelsea or Mayfair boutiques and our team can book services on your behalf.

2.

You will receive a personalised quote for your item listing recommended restoration services, which you can approve, query or decline. Work only begins after your approval and payment.

3.

When your items have been restored to their former glory, we will notify you via email to schedule a complimentary return at a location and time that suits you.
How Do I Prepare My items?

We want your items to get to The Restory safely, so please adhere to the following steps:
1.

Double check that any Manolo Blahnik handbags you are sending are completely empty.

2.

Ensure all items are carefully wrapped and securely packaged. Ensure light-coloured items (mostly patent and suede) aren't touching dark pieces.

3.

Ensure your contact details are clearly visible by labelling the box outside or adding a note or business card inside.

4.

If you have one, please attach your DHL shipping label to the package. Please note this is not needed for two-hour collections inside our London zone. Seal the parcel ready for delivery.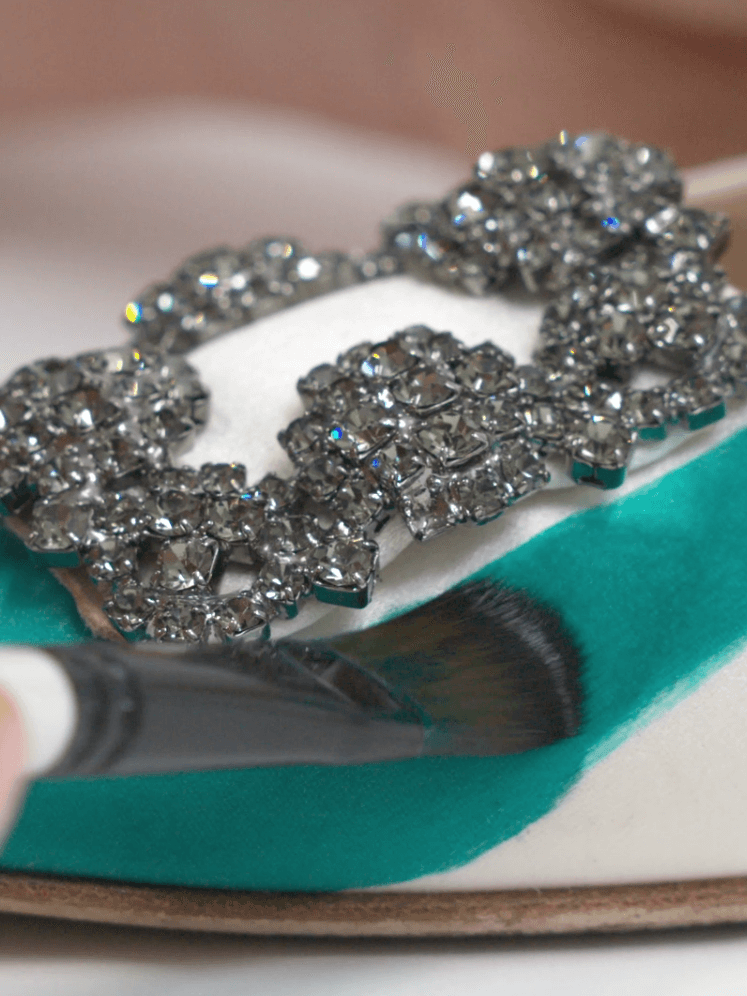 Available Services
See our full catalogue of restoration and aftercare services on offer.
Discover More
FAQs
Do you have any questions? Visit The Restory's dedicated FAQs page.
Learn More