Womens Collection
The Summer 2021 Collection Has Arrived
Manolo Blahnik brings cheerful whimsy and lively colour to the forefront this season. The Summer 2021 collection is drawn from global creatives, artisans and theatrical muses passed through the designer's extraordinary imagination for an eclectic set of styles as refreshing as they are timeless.
Craftsmanship has and always will be at the heart of the house. Manolo continues to support makers around the world with the goal of nurturing and sustaining traditional arts. This season he worked with artisans in India to create a contemporary interpretation of traditional woven and frayed techniques. Spot this work on the Mokuya and Gueypla.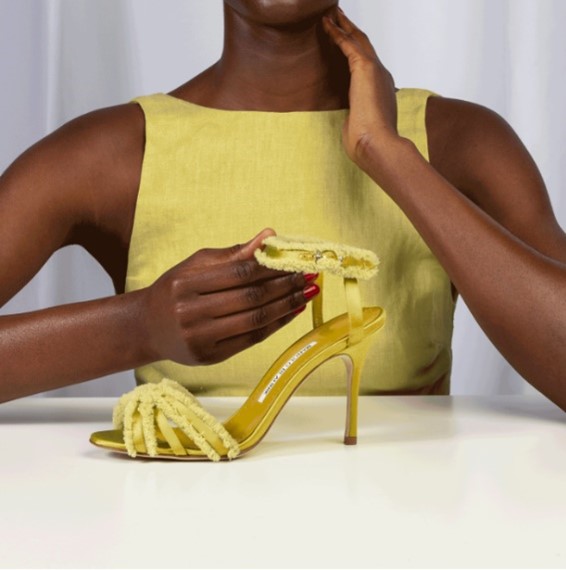 Manolo was equally inspired by 17th and 18th century artisans' use of precious mother-of-pearl. The lustrous material, then used on everything from bellows to jewellery boxes to teething rings, can be found on the buckles of this season's Maysale and Maysalepump.
Travelling through his mind to the lavish home in Marrakech of Talitha and John Paul Getty, Manolo found inspiration in the pair's glamorous bohemian style. The mood shines through in the tile prints on Orredona and Datura and the intricate geometric lace on Hangisi and Maysale.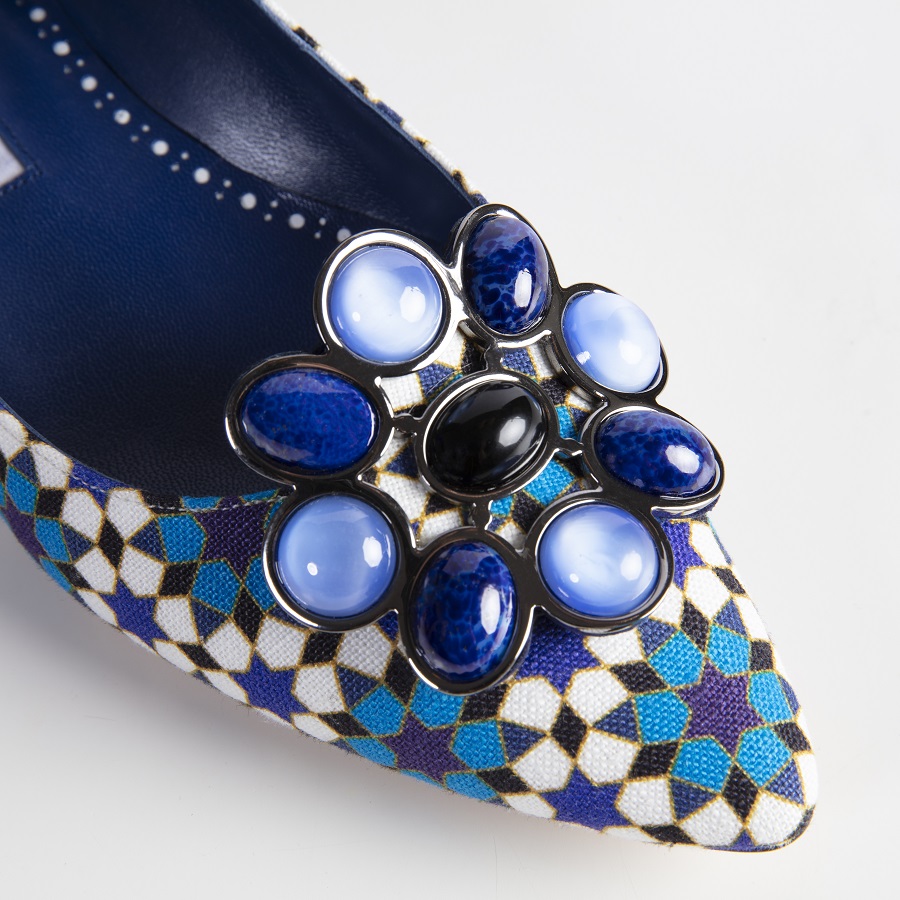 Moorish and Islamic architecture itself was an area of focus this season. While studying the revival style's characteristic arabesque structures, inlaid patterns and jewel tones, Manolo created Skelli in bright leather with interlaced chain detailing. Catalan modernist architect Antoni Gaudi I Cornet also captured Manolo's attention this season. Gaudi was known for his creation of hanging chain models to serve as upside-down renditions of the forms he sought. Manolo adapted these models to create a series of interlinking sculpted loops and arches, seen in Racita and Fora.
Manolo was drawn to another muse this season, La Marchesa Luisa Casati was an Italian heiress and patroness of the arts known for her insatiable flair for the dramatic. For one of her countless ostentatious parties, she commissioned an ensemble resembling an ornate chandelier complete with tiny electric lightbulbs which Manolo translated into the crystal-adorned styles Lucecry and Diablica.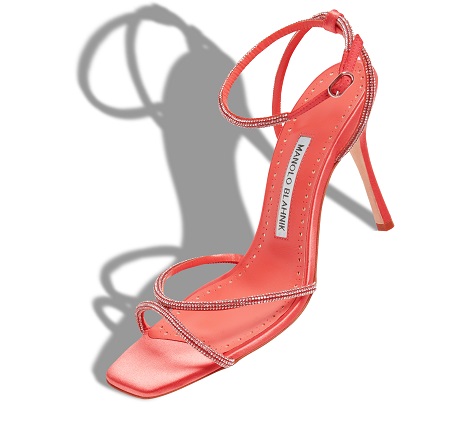 Often looking to fellow creatives in the fashion industry, Manolo was enamoured this season with fashion photography of the '60s. He focused on two portraits of Marisa Berenson published in Vogue featuring the model in floral organza and daisy decals, translating her attire into vivid daisy appliqués and floral Italian macramé lace for Chamaca and Margolia.
As always, Manolo's endless zeal and voracious curiosity have led to a seasonal offering with a little something for everyone. Global inspirations, vibrant colours and enchanting details reflect the optimism in which the collection was created.
View the Summer 2021 collection here.