New store opening
New Flagship Store in Taipei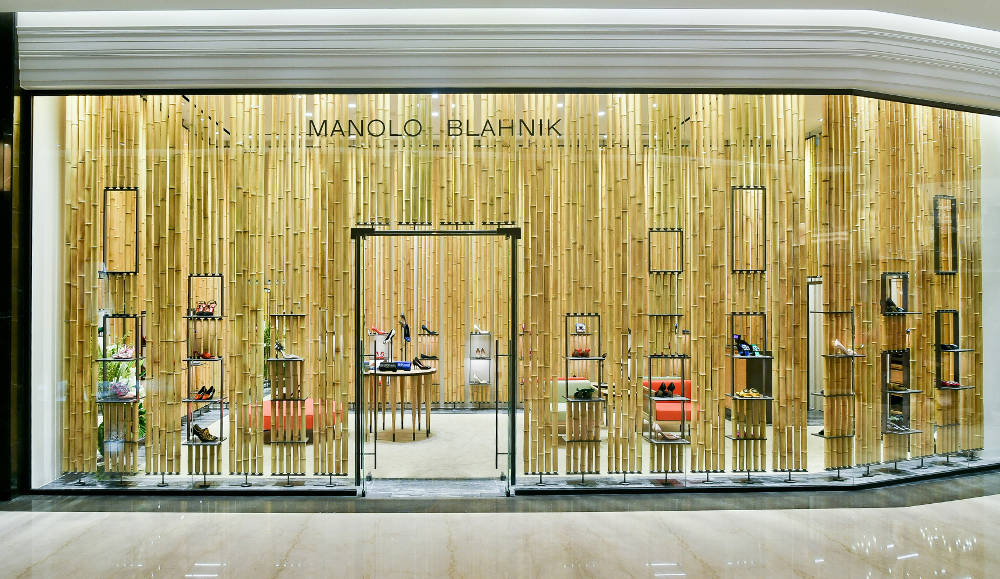 On Thursday 23rd January we welcomed our eighteenth standalone store within the unique surroundings of Breeze NanShan, Taipei.
Located in central Taipei the newly opened Breeze mall features a distinctive design featuring terraces of lush greenery and trees. The development is home to more than 200 luxury shops making Breeze NanShan the latest premiere destination for shopping, culture and dining in Taipei.
Manolo once again collaborated with the company's architect to scope out the unique environmental characteristics of the area and incorporate them into the design of his new space.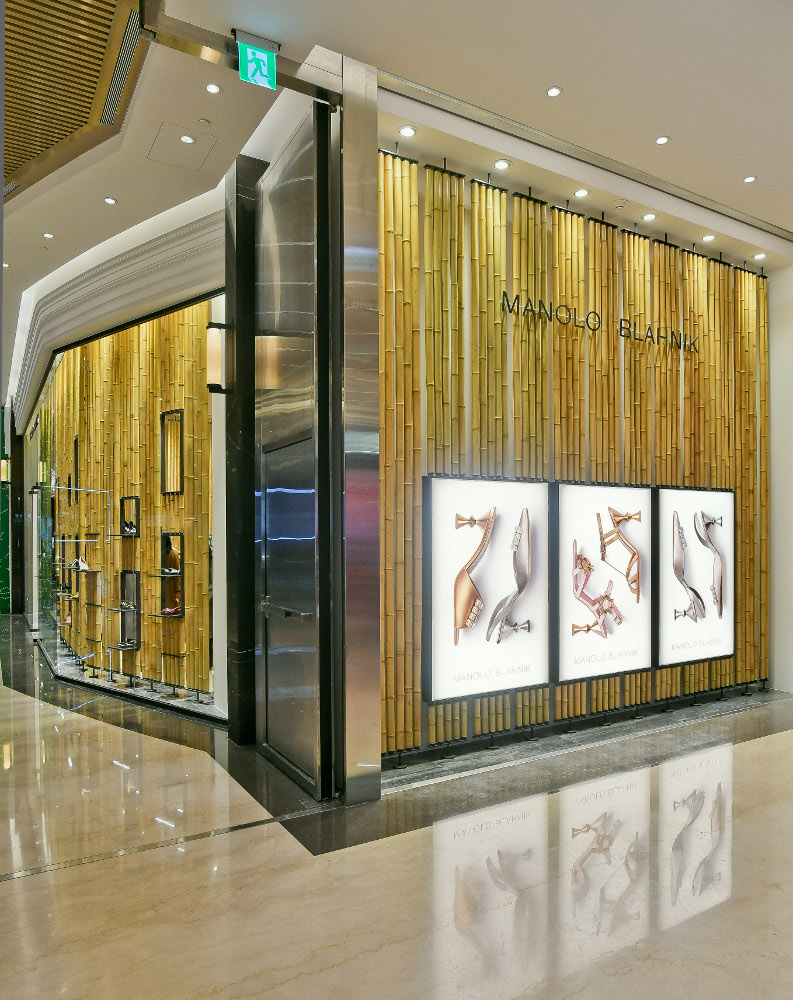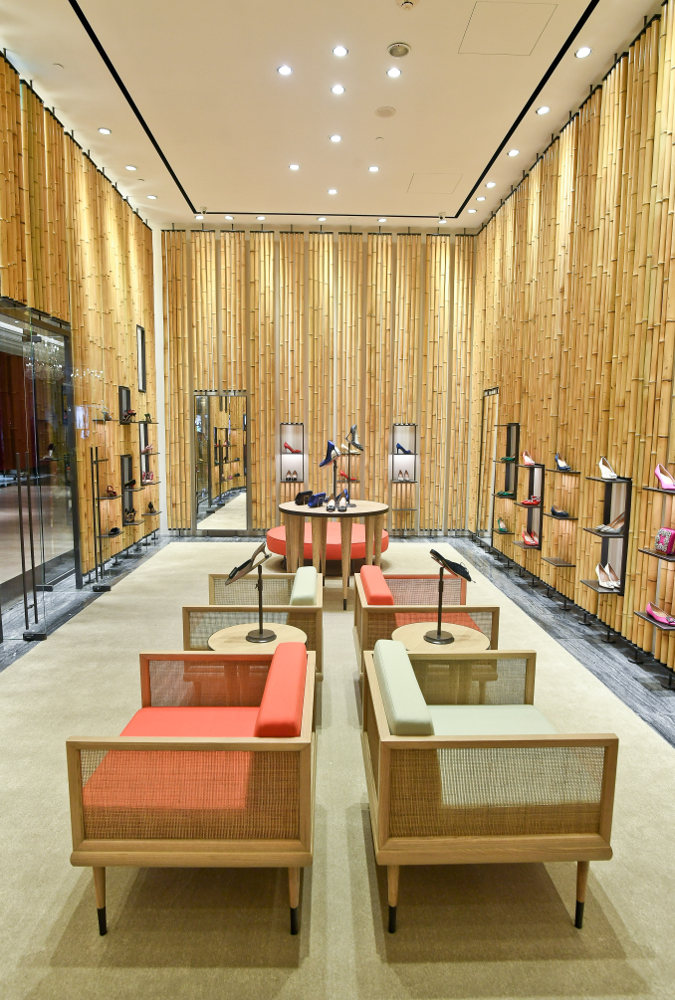 Delving into the local natural landscape, the new store celebrates the region's cultural connection to the bamboo plant. A versatile and iconic material, the window display features rotating bamboo screens. Each screen features shelves nestled in-between, which display Manolo's imaginative creations.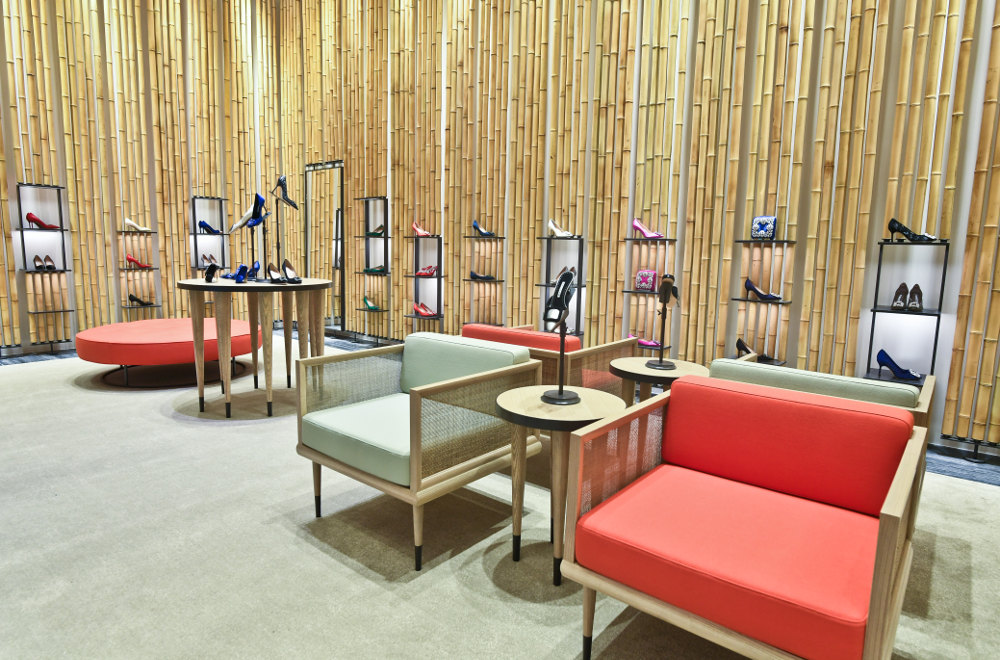 At first glance, the rotating bamboo provides the store with an orderly and geometric feel. Yet, the rotating panels introduce a curious playfulness to entice and enchant customers. The panels also allow the store to take on multiple appearances, creating a vibrant and dynamic shopping experience.
The new Manolo Blahnik store can be found on the first floor of this luxurious shopping complex.
Step over to Taipei and discover Manolo's fantastic seasonal creations and iconic classics at our latest flagship store.
For more information about the store please visit our store page