Womens Collection
Introducing the Spring 2020 Collection
In the first collection for 2020, Manolo breaks the ice with light-hearted patterns, flourishing florals and delicate pastels. Inspired by a range of influences from Roy Lichtenstein to French dressing in the 1960's, Manolo's vibrant and buoyant imagination is as present as ever.
Whilst polka dots have always featured in his collections, Manolo designs a brand-new spotted pattern based on the work of artist Roy Lichtenstein. The new graphic pattern, which features on cult classics Carolyne and Maysale, draws its inspiration from the bold pop art from the American artist who rose to fame in the sixties. Manolo pairs red and blue polka dots on a clean white canvas to really make the pattern pop!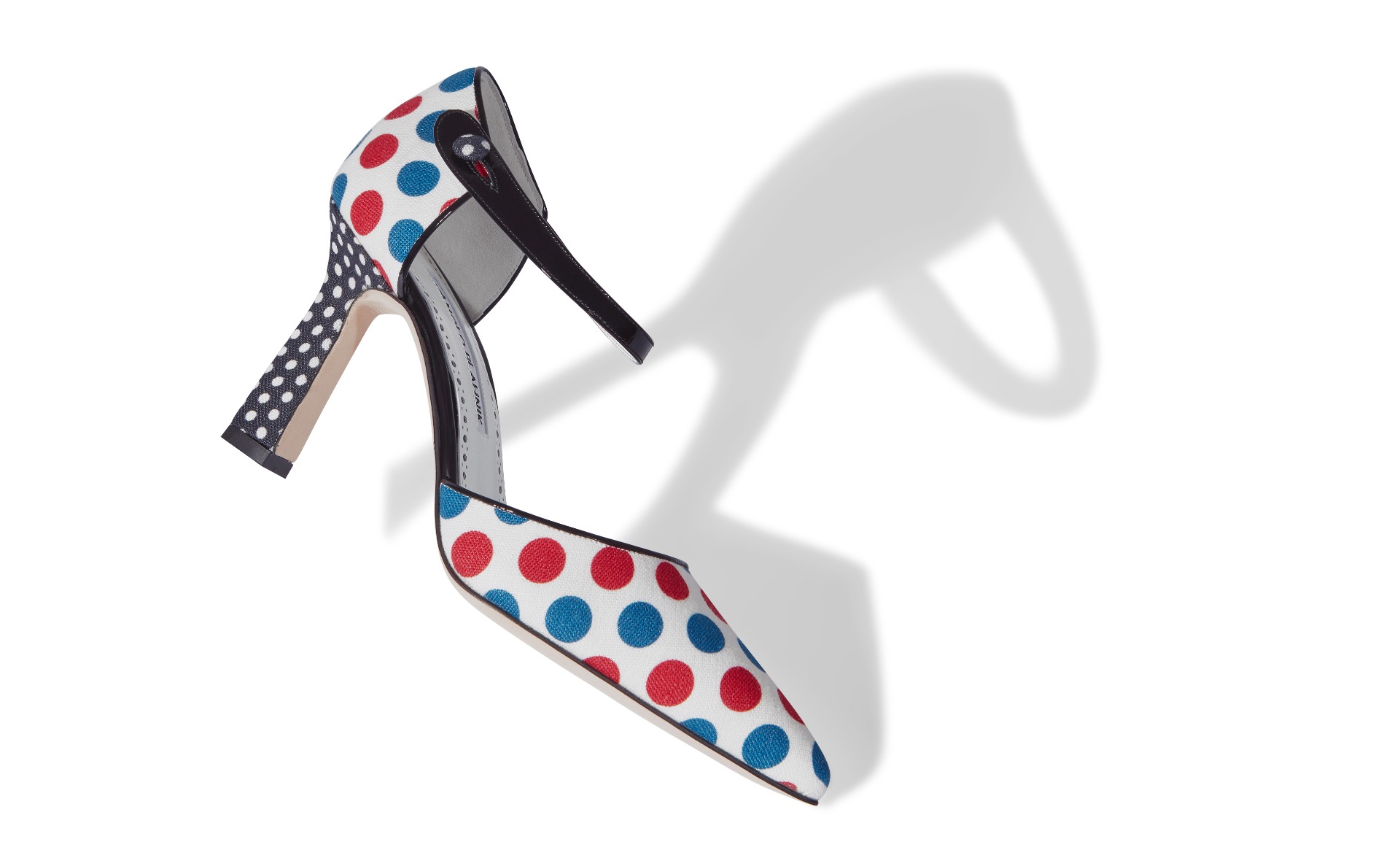 Manolo is renowned for finding inspiration in everything he sees. For the first time, Manolo turns his head to the sporting world, in particular, baseball. Inspired by the contrast colours and stitching details of classic baseball jackets, Manolo pairs white leather with a red trim, offering a playful translation of iconic sportswear to sleek sandals and pumps.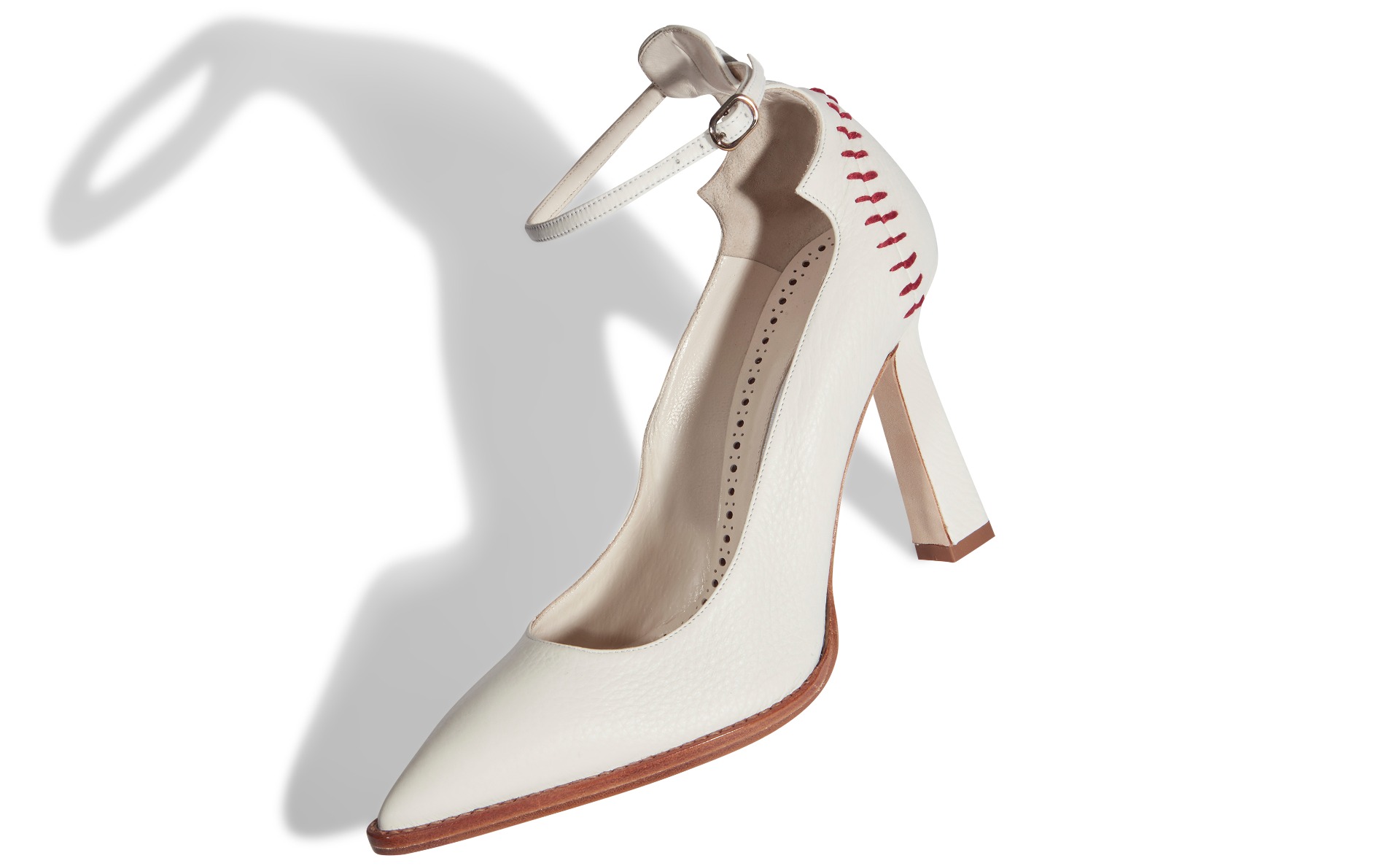 The Spring collection would not be complete without a burst of colour. Referencing dressing habits in 1960's Paris, Manolo creates a sorbet sweet colour palette with delicate floral jacquard. Manolo spent many years in Paris and the elegant style of women in the French capital impressed upon him a mood which he can still encapsulate decades later. The classic favourite Lurum, is decorated in a lemon yellow and lilac blue floral print, juxtaposed by its signature crystal embellishment.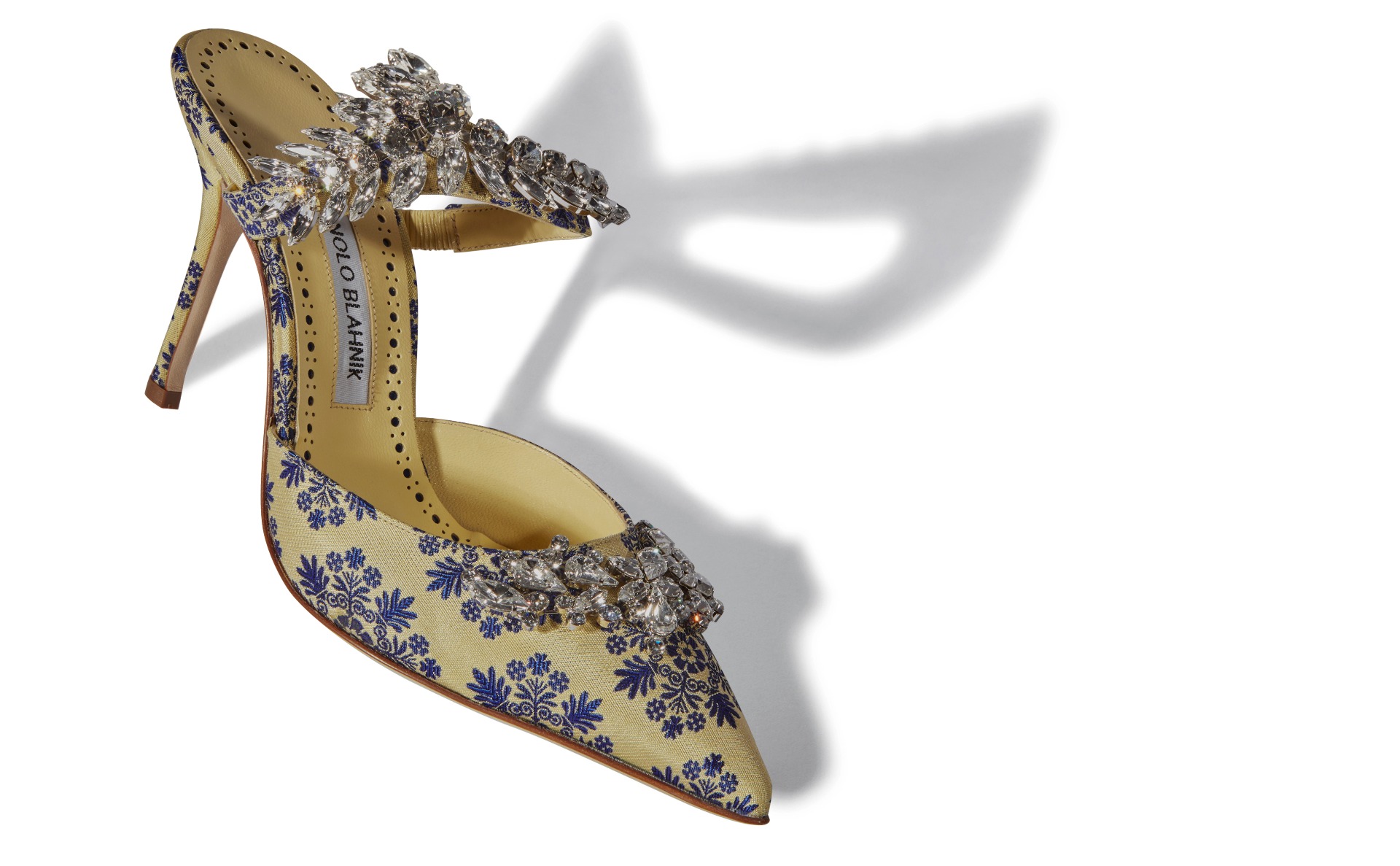 In typical whimsical fashion, Manolo injects his unique sense of imagination into the collection. Another new pattern this season comes in the form of deconstructed shirting. A concoction of checks, gingham and polka dots, Manolo mixes raspberry hues and monochrome shades for a patchwork makeover on classic Hangisi and new silhouette Ciodera.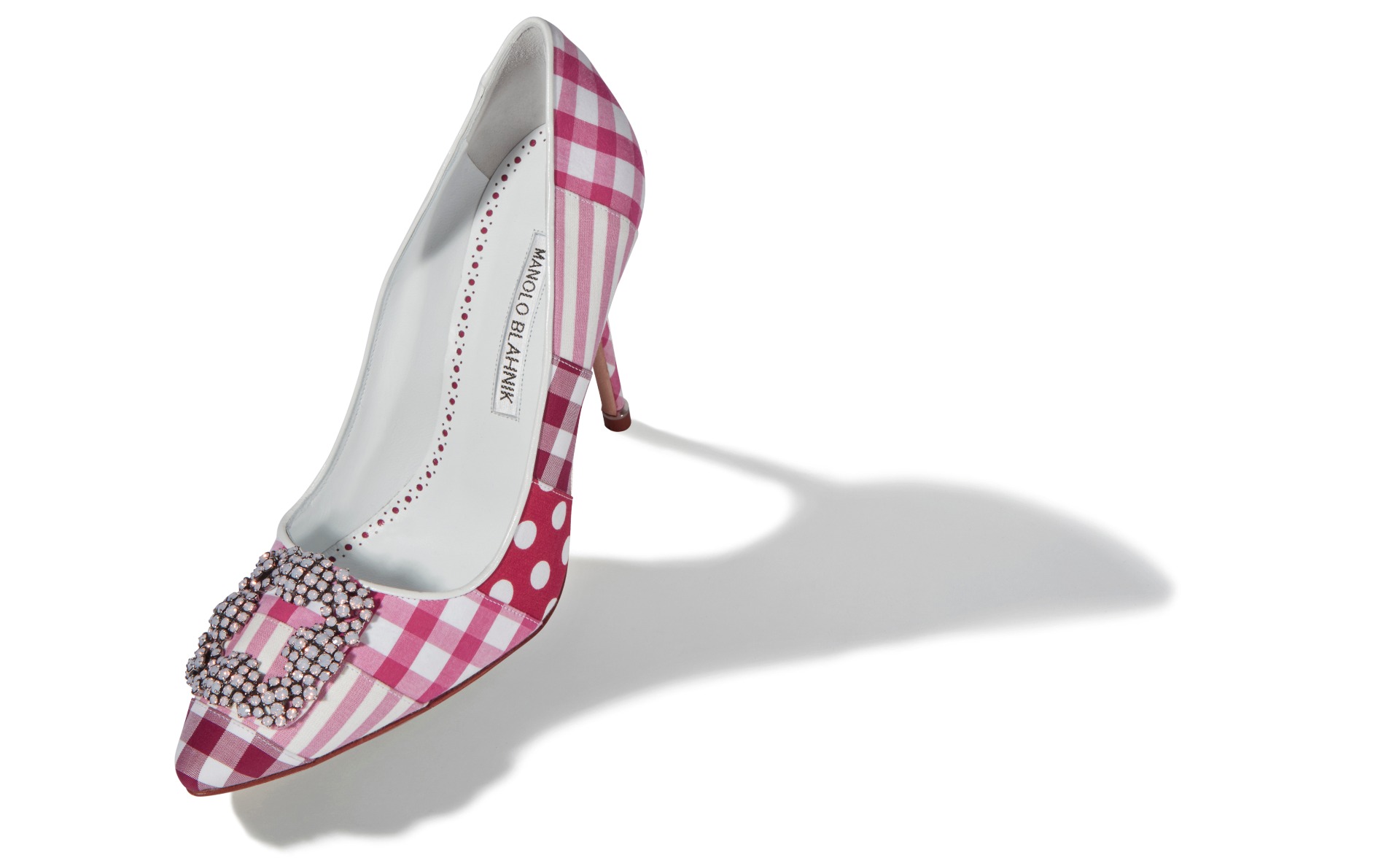 View the full Spring 2020 collection here.