Film
Film Now on Netflix
The most anticipated fashion film of 2017, MANOLO: The Boy Who Made Shoes for Lizards, is now available to watch on Netflix!
The documentary, which premiered in September 2017, follows the coveted designer behind the scenes of the infamous brand. Close friend of Manolo and industry expert Michael Roberts directs, delving into the designer's whimsical world.
On filming the renowned designer, Roberts said:
"Having known Manolo for over 45 years, I can say he is a multifaceted intellectual and romantic whose engaging mind and ingenious work is made for entertaining cinema."
As an audience we are transported into the vortex of Manolo's imagination. From the poignant meeting with Diana Vreeland at US Vogue, to the opening of his first London shop in 1970 and those infamous Carrie Bradshaw pumps, we span his vibrant forty-year career through a colourful kaleidoscope of flashbacks, animations and archive footage.
The documentary also features interviews with some of the most notable names in fashion and entertainment including Anna Wintour, André Leon Talley, Paloma Picasso, Naomi Campbell and Sofia Coppola to name a few.
The name of the documentary stems from Manolo's hobby as a young boy. Growing up on the remote Canary Islands, young Manolo would fashion little shoes out of chocolate foil wrappers for the lizards that inhabited his parents' garden.
To honour this memory and celebrate the launch of the film, Manolo created the Lagarta: a collector's edition sandal of tropical green suede sandal featuring snakeskin lizard details and interweaving leaf-shaped ankle straps.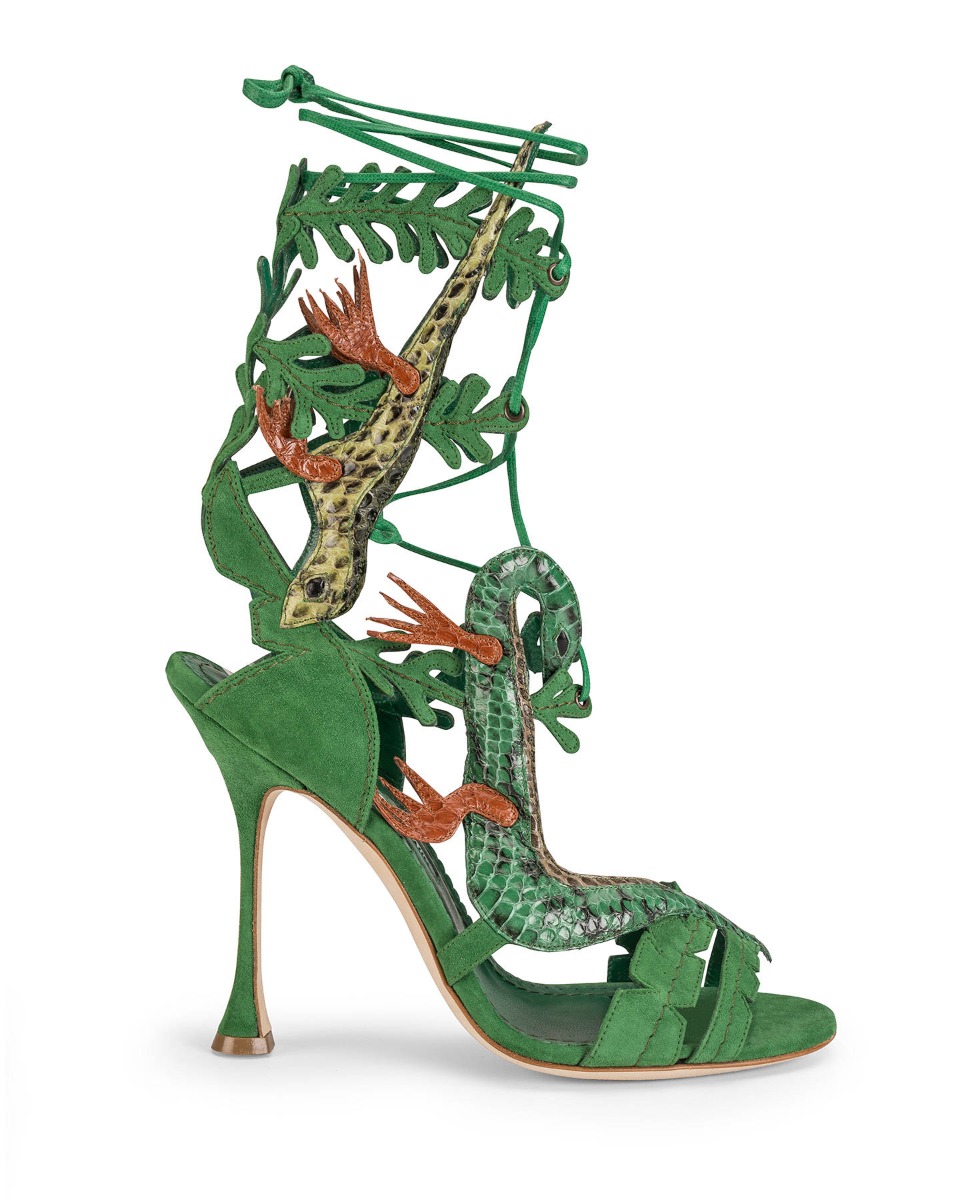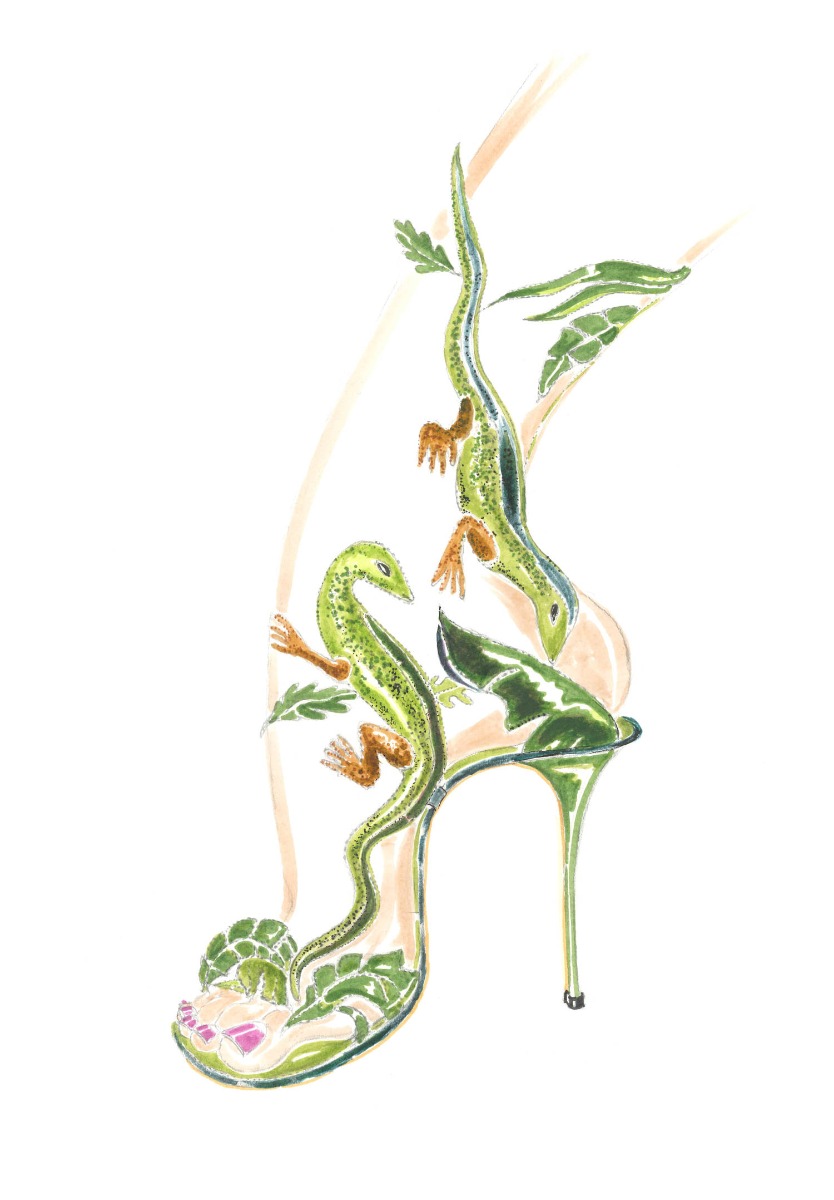 Strictly an art collection piece this nostalgic style is available exclusively through Manolo Blahnik boutiques.
A must see for anyone who has longingly lusted after his inimitable designs, MANOLO: The Boy Who Made Shoes For Lizards is on Netflix now.